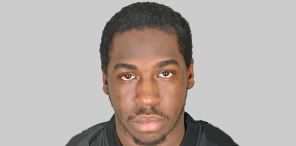 Historic City News has learned that a 23-year old man and a 22-year old woman are in custody charged with the homicide of a 26-year old St. Johns County man that occurred last week.
Homicide detectives charged Tempress Lynette Coldy, 22, 521 Woodlawn St. and Rudolph Pernell Rowe, 23, 545 N. Nassau St., each with first degree murder and robbery with a firearm.
The investigation began last Tuesday evening at 10:20 p.m. when the 26-year old victim, Marvis Storey, was found dead inside his residence in the 900 block of W. 5th St.
During a neighborhood canvas, detectives located a neighbor who heard two gun shots and observed two subjects running from the area.

The investigation has revealed that the two suspects were driven to the victim's house. Police allege the two had planned to rob the victim and concealed themselves nearby until other people left the residence.
When the victim was alone, police say the suspects approached the victim's residence and were invited inside.
During the encounter the male suspect allegedly brandished a gun and demanded cannabis.
Allegedly the victim and the male suspect began to fight when the female suspect brandished a handgun and fired two shots in the home striking the victim. Police say the two then fled on foot.
Coldy was arrested Saturday night on charges of assault and battery and burglary following an incident at a residence in the 6200 block of Armstrong Rd. Homicide detectives added a charge of tampering with a witness on Sunday in relation to last week's murder investigation. Coldy was being held on bonds totaling $7,500 on those charges.
Coldy was released from state prison two months ago after serving nearly two years on charges of shooting into a dwelling and sale of cocaine stemming from an August 2007 arrest.
Rowe was with Coldy Saturday night during a traffic stop in reference to the incident on Armstrong Rd.
Deputies located a handgun that could have easily been reached behind the seat where Rowe was sitting.
Rowe has four felony convictions in the state of Florida and most recently was released from prison in August 2006.
Let us know what you think >>