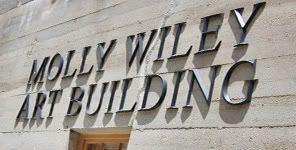 Historic City News received an announcement from Priscilla Proctor, Coordinator of College and Public Relations, informing us that some Flagler College art students will be holding an exhibition of their work next week.
The exhibition, scheduled for Wednesday, October 21st from 6:00 p.m. until 8:00 p.m. will be held in room S-3 of the Molly Wiley Art Building at Flagler College.
Eleven Flagler College student sculptors used a 2×4 stud as a jumping-off point for making a piece of art. The purpose of the exhibition is to show the public eleven different takes on a basic unit of construction material.
There will be live music and refreshments will be provided. The exhibition is free and open to the public.
Photo credit: © 2009 Historic City News photographer Kerry McGuire
Let us know what you think >>