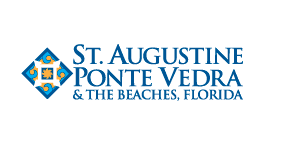 In a report to Historic City News from Communications Director Jay Humphreys with the St. Augustine Visitors and Convention Bureau, we were reminded that First Friday Art Walk is this week.
Friday, Saturday and Sunday: March 6-8
THE HARVEST OF HOPE FESTIVAL
Experience three full days of outdoor music, art, film, carnival rides, professional skateboarding, vendors, and other events to support educational services and emergency support for migrant farm workers! Hear over 140 bands: (from acoustic to hard rock) play their hearts out to support the Harvest of Hope Foundation. Lineup Includes: Against Me! The National Propagandhi KRS One The Mountain Goats GZA(GENIUS) Bad Brains Girl TalkThe Bouncing Souls Less Than Jake LuceroThe Gaslight Anthem Kool Keith (Dr. Octagon vs Dr. Dooom)ft. Kutmasta Kurt The Night Marchers Black Kids Tilly & the Wall Strike Anywhere None More Black Tokyo Police Club Deerhunter Diplo Valient Thorr Smoke or Fire MURS Grand Buffet Ra Ra Riot Paint it Black Yip Yip Summerbirds in the Cellar HEALTH Dave Dondero Holywood Holt Tim Barry Kevin Seconds King Kahn & the ShrinesThe Mae Shi Tigercity Harlem Shakes Kiss KissThis Bike is a Pipe BombRehasher Ruby Coast John Vanderslice Inspectah Deck (Wu-Tang Clan) and many more! Join No Idea Records, Southern Lovin' Publicity of Gainesville and the St. Johns Fairgrounds in supporting the unique, progressive and special work of the Harvest of Hope Foundation. The St. Johns County Fairgrounds is located approximately 7 miles west of I-95 on SR 207 in Elkton, Florida. For ticket information, performers and more, visit www.harvestofhopefest.com
FLAGLER COLLEGE THEATRE: THE GOOD PERSON OF SEZUAN
Enjoy a performance by Flagler College theatrical students during their presentation of this German written parable set in Sezuan. The show takes place on Friday and Saturday at 7:30 p.m. and Sunday at 2 p.m. in the Flagler College Auditorium, 14 Granada Street, St. Augustine. Admission is $10 per person. For more information, call 904.826.8600 or visit www.flagler.edu/theatre
DARK OF THE MOON TOUR
Venture into the Keepers' House and Tower at night, learn about the history of the St. Augustine Light Station, listen to paranormal tales and experience darkness inside the St. Augustine Lighthouse. The tours are conducted at 8:30 p.m. and 10:30 p.m. on Friday and Saturday and at 8:30 p.m. on Sunday. Tickets are $25 per adult and $20 per child. Children must be at least 7 years old and 44 inches tall to climb the tower. Space is limited and reservations are required. For more information, call Faith at 904.829.0745 x207 or visit www.st.augustinelighthouse.com.
Friday: March 6
FIRST FRIDAY ART WALK
Join one of St. Augustine's most popular cultural events on the first Friday of every month from 5 to 9 p.m. Enjoy the latest exhibits, music, entertainment and refreshments at over 20 participating galleries. Tours begin at Rembrandtz American Craft Gallery, 131 King Street. St. Augustine Sightseeing Trains and Old Town Trolleys offer a complimentary shuttle service to most of the galleries. Shuttles run on a continuous loop every 30 minutes. For more information, call 904.829.0065 or visit www.artgalleriesofstaugustine.com.
Friday and Saturday: March 6-7
THE WOMAN REBEL
See "herstory" come alive at an onstage performance of The Woman Rebel – a play that celebrates Elizabeth Cady Stanton (voting rights for women); Margaret Sanger (prevention on unwanted pregnancies); Mother Mary Jones (ending child labor); and Sojourner Truth (black emancipation and women's rights). The performance takes place each night at 7:30 p.m. in the San Marco Theatre, 28 San Marco Avenue (opposite Ripley's) in St. Augustine. Tickets are $15. For more information, call 904.461.5056.
Saturday: March 7
THE SACK OF ST. AUGUSTINE: CAPT. ROBERT SEARLE'S RAID OF 1668
Relive a calamitous day in history as the Historic Florida Militia re-enacts the Sack of St. Augustine. The sack occurred in 1668, when Capt. Robert Searle and his privateers sailed from Jamaica to loot the silver ingots held in the royal coffers at St. Augustine. From their encampment at the De Mesa Yard, 43 St. George Street, where visitors can experience authentic 17th century arms, equipment and food, the buccaneers will proceed to the Plaza de la Constitucion where at 5 p.m. they will attack Spanish soldiers and St. Augustine citizens. Townspeople and soldiers flee up St. George Street to the Redoubt at Orange and Cordova Streets in the Historic District. For more information, call 877.352.4478, visit www.searlesbuccaneers.org or email info@searlesbuccaneers.org.
Sunday: March 8
BRIDAL EVENT AT PGA TOUR SPA LATERRA
Make your wedding planning a relaxing experience at the PGA TOUR Spa Laterra during this afternoon event that promises to give you some great ideas and planning tips for your upcoming big event. From 1 to 4 p.m., Spa Laterra will have wedding vendors on hand and will be offering a variety of wedding and spa give-aways. Spa Laterra is located at World Golf Village near the King & Bear Clubhouse in St. Augustine. For additional details, call 904-940-7800 or visit www.wgv.com.
UP CLOSE AND PERSONAL SHOW
Attend the opening reception and be among the first to explore the creations of St. Augustine artists in this show that presents works of art that ZOOM in, MAGNIFY, and FOCUS on details of cells, insects, nature, technology, and more. The Opening Reception takes place from 2 to 5 p.m. and admission is free. The St. Augustine Art Association Gallery, located at 22 Marine Street in St. Augustine is open 12 to 4 p.m. Tuesday through Saturday and 2 to 5 p.m. on Sundays. Up Close and Personal will be on display through March 29. For more information, call 904.824.2310 or visit www.staaa.org.
NOTE: St. Johns County residents with a valid ID are always admitted free of charge to Government House Museum, the Lightner Museum, the Colonial Spanish Quarter Museum, the Fountain of Youth, the Ximenez-Fatio House, the Oldest Wooden Schoolhouse, and the Spanish Military Hospital Museum and the Father Miguel O'Reilly Museum. The daily tours and wine tastings at the San Sebastian Winery are free to everyone. Also, admission is free to everyone at the Authentic Old Drug Store, Fort Matanzas National Monument, St. Photios Chapel, the Peña-Peck House and the Father Miguel O'Reilly Museum.
Share your thoughts with our readers >>