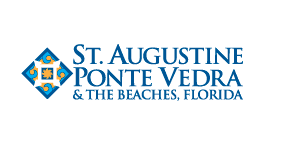 Communications Director Jay Humphreys with the St. Augustine Visitors and Convention Bureau updated Historic City News on this weekend's entertainment events including the First Friday Art Walk.
Friday: June 5
FIRST FRIDAY ART WALK
Join one of St. Augustine's most popular cultural events on the first Friday of every month. Enjoy the latest exhibits, music, entertainment and refreshments at over 20 participating galleries – plus, great food courtesy of the St. Augustine Independent Restaurant Association. Tours begin at Rembrandtz American Craft Gallery, 131 King Street. Galleries are open from 5 to 9 p.m. St. Augustine Sightseeing Trains and Old Town Trolleys offer attendees a complimentary shuttle service to most of the galleries. Shuttles run on a continuous loop every 30 minutes. For more information, call 904.829.0065
NIGHT OWL CINEMA SERIES: DIRTY DANCING
Enjoy a night with the family in the open air while watching the movie Dirty Dancing on the big screen at the St. Augustine Amphitheatre, Florida's newest outdoor arts and cultural venue. Admission to Night Owl Cinema Series is free and the show begins at 8 p.m. The St. Augustine Amphitheatre is located at 1340 A1A South in St. Augustine. For more information, call 904.471.1965
PARENTS NIGHT OUT!
Give the kids a fun and educational evening at the St. Augustine Alligator Farm Zoological Park. From 6-10 p.m., the staff will provide a safe and fun evening for kids ages 5-12 while parents have a night on the town. Parents Night Out includes pizza and drinks for the kids, plus a hands-on animal presentation, twilight zoo tour, a craft, nocturnal games and lots of fun. Plus, WAPE 95.1 -the Big Ape (of course) — will be there with great sounds, prizes and an animal-themed on-air program. Tickets are $25 for members, $30 for non-members. For more details, call Katie at 904.824.3337 ext. 29.
THE PLAYERS BENEFIT FOR THE ARTS
Experience an evening of moonlight and music at the TPC Sawgrass clubhouse in Ponte Vedra Beach. Dinner in the clubhouse and an outdoor concert with special guest artist Michael Cavanaugh performing hits of Billy Joel and more are the evening's featured events. Tickets start at $100 per person. For more information, call 904.543.7400
Saturday: June 6
SAND SCULPTING CLASSES AT ST. AUGUSTINE BEACH
Come learn about the art, techniques and tools to make great sandcastles. In preparation for the City of St. Augustine Beach's 50th Birthday sand sculpting contest on November 7, there will be sand sculpting classes for kids of all ages the first Saturday of every month through October. These family-fun instructional sessions take place 10 a.m. until noon each Saturday morning on the beach in front of Ocean Trace on St. Augustine Beach. The classes are free and open to the public. For more information, call 904.501.1253
DRAKE'S RAID
Re-live history as the English corsair, Sir Francis Drake, and his raiders return to St. Augustine in an authentic re-creation of the 1586 sack of the city. Open to the public from 9 a.m. to 5 p.m., the raiders' encampment at Ponce de Leon's Fountain of Youth Park will feature displays of the arms and armor, craft skills, and lifestyles of the period explained by costumed interpreters. At 7 p.m. Drake and his followers will descend on the city's historic district in the area of the City Gates on Orange Street. The early evening will witness the English attack on the town, the Spanish residents' defense, with pike and musket skirmishes, and the simulated destruction of the town by the invaders. Admission is free. For more information, call 904.829.3168
ANASTASIA STATE PARK'S ANNUAL BEACH BASH
Enjoy a day of sand castle building, scavenger hunts, nature walks, and other fun family activities. Beach Bash celebrates the beginning of summer with numerous activities and fun. Sand castles must be all-natural in keeping with the park setting. Prizes will be awarded! Activities take pace 9 a.m. to 4 p.m. Admission to the park is $5 per vehicle for up to 8 people and $1 for pedestrians and bicyclists. For more information, please call 904.461.2035
LIVING HISTORY DAY AT FORT MATANZAS
Take the National Park Service's ferry to Rattlesnake Island and experience daily military life at Fort Matanzas – the 18th century Spanish fort that guarded the southern approach to St. Augustine. From 10:30 a.m. until 3:30 p.m., authentically clad re-enactors will demonstrate Spanish muskets and cannons at the fort. Admission is free. Fort Matanzas National Monument is located on A1A at the south end of Anastasia Island approximately 15 miles south of St. Augustine. For more information, call 904.471.0116
Sunday: June 7
Faver-Dykes State Park Kayak Tour
Explore the beautiful Pellicer Creek Aquatic Preserve and uncover what native Florida really looks like from Faver-Dykes State Park, one of the area's true hidden gems! This guided tour offers an abundance of both fresh and saltwater species including Dolphins, Otters, Manatees, and incredible birding! No experience is required as local ecology and kayaking technique will be instructed by a professional guide/naturalist. The 3-hour kayak tour departs at 9 a.m. from Faver-Dykes State Park, Favor Dykes Rd, just off US Highway 1 east of I-95 Exit 298 in St. Augustine. The cost is $50 per person and includes park admission, kayaking equipment, guided tour and photos. No experience is required! For reservations and information, call 904.347.1565
ST. AUGUSTINE ART ASSOCIATION HONORS SHOW
Be among the first to see works by some of the area's award-winning artists. The Honors Show reception takes place from 2-5 p.m. at the St. Augustine Art Association Gallery, located at 22 Marine Street. Admission is free. For more information, call 904.824.2310
SUNSET/MOONRISE TOUR
Be a guest of the St. Augustine Lighthouse and enjoy viewing the sunset and moonrise from the most unique perspective in all of St. Augustine! This special event includes a champagne toast, provided by San Sebastian Winery, atop the tower and an informative overview of the history of the St. Augustine Light Station. The tour takes place from 8 to 9:30 p.m. at the St. Augustine Lighthouse located at 81 Lighthouse Ave. in St. Augustine. The fee is $25 for non-museum members and $20 for members. Reservations are required. For more information or to reserve a spot, call Pam at 904.829.0745
Share your thoughts with our readers >>