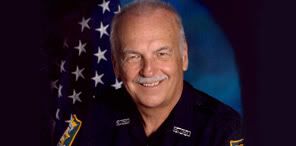 Question: I receive telephone calls on a regular basis from charities requesting donations. Is there anyway of knowing if these charities are legitimate?
Answer: Twenty or thirty years-ago this would be a very easy question to answer but times have changed. Today, many of our well known charities have become large complex entities and actually hire outside firms to solicit funds for their cause.
In the past, most all charitable donations were requested by volunteers in the different neighborhoods.
These are some tips I recommend when giving to a charity.
Never give out personnel information over the phone unless you know who the person is you are talking to. Remember, giving out credit or debit card numbers, social security numbers or other important information pertaining to you could be a ploy for ID Theft.
Only donate to recognized charities with a history.
Be extremely cautious of promises that guarantee sweepstakes winnings in exchange for a contribution.
Be wary about donating to an organization that uses patriotism or current tragedies to overwhelm your emotions.
Examples would be fires, floods, hurricanes or tornadoes. Make sure the organization needing this funding is in fact, going to receive it.
Fortunately, there are ways we can check on these charities and also find out how much of what we give is actually going for the cause for which it was intended.
If you have access to the internet, search CHARITY NAVIGATOR. This will give you an idea how much money is going to the charity and how much money is going for the professional funding. You will find some of these professional firms are receiving 96% while the charity is only getting as little as 4%. Search for the top ten charities that are overpaying their for-profit fundraisers — I did and I was surprised.
In the State of Florida all charities must be registered with the Florida Department of Agriculture and Consumer Services (1-800 435-7352). By calling this toll free number you can verify if the charity is properly registered. Also, you can go on line and check-out Florida Department of Agriculture and Consumer Services and under Gift Givers' Guide to Charitable Giving in Florida. Doing so will get you a breakdown of all expenses simply by entering the name of the charity.
On January 1, 1992, the Florida Solicitation of Contribution Act went into effect. This law regulates solicitation of public contributions and requires full disclosure of certain information from the person soliciting the contributions in the State of Florida.
When making your charitable donations you may also do the following:
Make sure your contributions are tax-deductible. Ask for the organization's tax-exempt number issued by the Internal Revenue Service (IRS). You can also call the IRS for verification (1-800 829-1040).
Ask the organization to send you written information about their operation.
Ask for the financial information, such as a copy of the organizations IRS 990 income tax return or their annual report.
According to the Solicitation of Contributions Act — if you request this information, the organization must advise you who to contact to obtain the information and the information must be provided to you within 14 days.
Also, keep in mind that you cannot prevent charities from soliciting for funds over the telephone even if you subscribe to the Florida Do Not Call List because the law does not apply to telephone calls soliciting contributions.
You may call Deputy Joe Bowen at the St. Johns County Sheriff's Office (904) 810-6668 and leave your question on the answering machine or E-mail him jbowen@sjso.org.
Let us know what you think >>