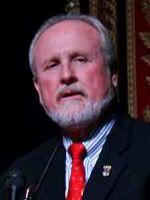 If the St. Johns County Commission approves a Tourist Development Council recommendation, PGAV Destination Consulting will have until next March to try to consolidate many diverse interests into one Master Destination Plan for the county's tourism.
The $300,000 contract with St. Louis consultant PGAV to complete a study by September, was stalled in April by concerns with its Phase I analysis report.
At a recent Tourist Development Council meeting, St. Augustine Mayor Joe Boles said, "Don't tell us what we want to hear but what we need to hear."
The Phase II – Product Development report was due in July, and Phase III – Implementation report was due last month.
Work by PGAV was suspended in June, prompting the TDC to recommend an extension until March.
A number of initial PGAV findings are not expected to change.
First, according to PGAV, the diversity of the destination creates irrelevance in trying to focus on a single county brand.
St. Johns County ranked below average in cultural events and festivals as well as fun things for kids to do, according to PGAV. The county includes at the core of its visitor experience "the oldest city in America", but it is not widely recognized.
Paradoxically, while St. Augustine is the oldest city in America, PGAV does not believe it is advisable to develop a positioning that is based solely upon history; rather, PGAV says history should only serve as a backdrop for a brand experience.
PGAV feels that the multitude of museums and historic sites in St. Johns County tell the same story — but don't always tell it particularly well or with consistency.
The number of information centers offers both a challenge and opportunity to cross-promote areas of the county, according to PGAV.
Let us know what you think >>