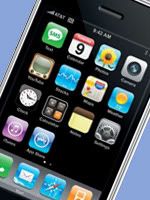 Historic City News has learned that at more than 445 sites, AT&T has boosted capacity with a second layer of 3G coverage in Jacksonville and other areas of North and Central Florida.
Surfing the Internet, keeping up with social networking apps, sharing live one-way streaming video — these are just a few of the things you can do on an AT&T compatible wireless device today.
It's also the reason AT&T has substantially increased capacity on its 3G wireless network in Jacksonville, Gainesville, Tallahassee and throughout Central Florida – and just in time for the holidays.
The project involved the addition of a second layer of capacity, or "second carrier," to the AT&T 3G network. The second layer is targeted to support higher volumes of mobile broadband traffic and provide more consistent speeds during peak system usage. This combined network effort to add more 3G capacity in north and central Florida to more than 445 total sites, will enhance the customer experience and support the ever-growing demand for 3G mobile broadband service.
"Our goal is pretty simple: we want you to have an extraordinary experience when you make a call, check e-mail, download a song or video, or surf the Internet on your AT&T device," said Jennifer VanBuskirk, vice president and general manager, AT&T Mobility and Consumer Markets in North, Central and West Florida. "The additional capacity helps to enhance the 3G network and is another way AT&T is driving to deliver a first-class wireless voice and data experience for our customers."
This network enhancement is one part of AT&T's ongoing efforts to drive innovation by investing to deliver the benefits of smartphones and mobile broadband for customers. More smartphone customers have chosen AT&T over any U.S. competitor, resulting in wireless traffic on the AT&T network that has quadrupled over the past year. This growth includes a volume of smartphone data traffic over the AT&T network that is unmatched in the wireless industry.
AT&T plans to invest between $17 billion and $18 billion this year, with billions going towards wireless. From 2006 to 2008, AT&T's total capital investment in its wireline and wireless networks in Florida was more than $3 billion.
"Our mission is to connect people with their world, everywhere they live and work, and to do it better than anyone else," said Marshall Criser, lll, AT&T president, Florida. "We view our ongoing investment in Florida as an investment in our customers."
Recently, AT&T announced plans to further upgrade its 3G network nationwide with HSPA 7.2 technology to deliver considerably faster mobile broadband speeds. The upgrades are planned to begin in the fourth quarter, with completion expected in 2011. Supporting this initiative is AT&T's ongoing deployment of additional backhaul capacity to cell sites, which will support today's unprecedented growth in mobile data traffic as well as the future demands of next-generation networks.
AT&T's 3G mobile broadband network is based on the 3rd Generation Partnership Project (3GPP) family of technologies that includes GSM and UMTS, the most open and widely used wireless network platforms in the world. AT&T's 3G network is available in more than 350 major metropolitan areas. AT&T also offers 3G data roaming in more than 100 countries, as well as voice calling in more than 215 countries.
Let us know what you think >>