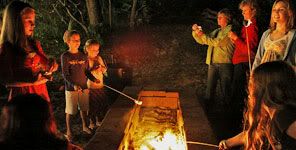 Dan Larson reported to Historic City News that the third annual Winter Wonderland festival will return starting November 20th and will be running through January 3rd.
The majority of the construction to the St. Augustine Amphitheatre will take place November 16th through November 19th. As one who has attended for the last two years, I will tell you that the transformation will be remarkable.
More than 80,000 people have spent the holiday season with Winter Wonderland and made it part of their holiday tradition.
Critics have praised the festival as being "a huge success" and that "taking a chance on ice pays off". "It was easy to forget I was really in Florida" said one review. I will add that for local residents especially, this is a "must see" event for the whole family.
New additions to this year's festival include the Blizzard Bounce House, the Elf Express Train as well as an original theatre production from Kiki Tovey — "A Time for Everything".
There is a new and improved website (www.winterwonderlandflorida.com), thousands of additional lights, more decorations, more holiday scenes painted by local artists, and the most holiday cheer in Florida!
Other Winter Wonderland favorites include St. Augustine's only ice skating rink with a nightly snow fall, America's only refrigerated ice slide, sleigh rides, elf village, reindeer games, lighted nature trails, candy cane forest, s'mores pit, and, of course, the man himself — Santa.
I hope everyone will participate in this year's activities. After living here for over 50 years, I will predict the amphitheatre will be the only spot in town where it snows!
Let us know what you think >>