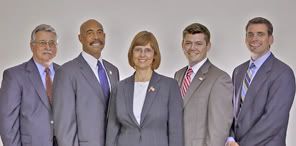 Historic City News has learned that county commissioners, in special session at 9:00 a.m. Tuesday, will consider 34 applications for the county's Tourist Development Council (TDC).
The current board was recently unseated by "sunsetting" to open the way for consideration of a broader range of applicants.
It's just one of several areas commissioners are looking at in funding and administration of the TDC, which oversees some $4 million in bed tax money annually.
The TDC has hired a consultant to develop a Master Destination Plan for our tourism market, and commissioners are sensitive as well to upcoming commemorations extending from 2012 – the bicentennial of the Spanish Constitution, through the Ponce de Leon Quincentenary in 2013 and St. Augustine's 450th Anniversary in 2015.
Let us know what you think >>