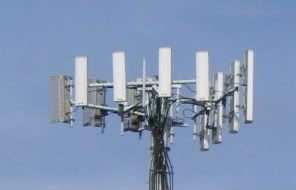 Historic City News learned from discussion at the last city commission meeting that the City is considering the enactment of a cell phone tower ordinance which will be on the agenda for this Monday.
Federal law mandates that cities allow cell towers but until now our city hasn't had a local mandate on where and how they can be placed.
A public hearing and final action Monday night on a cell tower ordinance can rectify that, spelling out areas for locating and size and style of the towers.
The most recent tower request, denied by our Planning and Zoning Board (PZB), was slated for appeal to the commission, but the appeal has been withdrawn.
The applicants, facing opposition to a location at 20 Louise Street in North City, have found an alternate site behind the Winn Dixie on US 1 North.
Share your thoughts with our readers >>