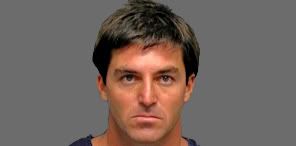 Historic City News spoke with Sheriff David Shoar today after the sentencing hearing of 30 year old Benjamin Colenn Lightsey for the murder of his wife last November.
Ben Lightsey has entered a plea of guilty to 2nd degree murder in the death of his 36-year old wife, Melissa. He was sentenced to 25 years in prison today.
According to eyewitness accounts this morning, Lightsey broke down in tears in front of the judge. Today would have been their 3rd wedding anniversary.
Last week, Ben Lightsey made a statement as part of a plea deal with the Office of the State Attorney describing how he killed his wife. The statement is not available to the public at this time.
Shoar was the person to whom Lightsey surrendered after a warrant was issued for his arrest. At that time, Shoar said, "This morning about 9 a.m., Ben's attorney called me personally and turned Ben into me." Deputies said that Ben Lightsey walked into the Sheriff's Office with this attorney around 10 a.m. that day.
When asked about the status of this investigation after today's turn of events, Shoar reported to us that the investigation into the death of Melissa Lightsey is closed. "We conducted an investigation of the facts, an arrest was made, a confession of the crime was obtained from Ben Lightsey and he was sentenced in court today."
Historic City News also spoke with Public Information Officer Sgt. Charles Mulligan who explained that he was not aware of any other information relevant to this tragic murder that would lead sheriff's investigators to look at any other persons who might have been involved in the commission of this crime.
"Unless new information was uncovered in the future or the State Attorney's Office were to file additional charges, today's sentencing brings this case to a very unhappy close", Mulligan said.
Share your thoughts with our readers >>