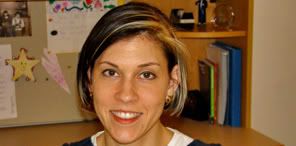 St. Johns County reported to Historic City News that they held their annual Employee Award Ceremony on Friday. 187 employees were recognized for their milestone years of service and Nicole Jebbia was honored as the St. Johns County Employee of the Year.
Jebbia works as virtual services librarian in the Technical Services section of the Public Library System. Her responsibilities include web work, acquisitions, collection development and other administrative functions.
She was chosen by a selection committee as the Employee of the Year for outstanding customer service, both inside and outside the County organization, as well as cost-saving organizational contributions. Those contributions included redeveloping the Library website and streamlining the Library's internal operations to reduce costs and maximize resources.
Jebbia also invested in her professional growth by completing the Sunshine State Leadership Institute this year.
County Administrator Michael D. Wanchick congratulated Jebbia in a memo with these comments: "In 2008, you not only modeled outstanding service, but also developed a new project, displayed exemplary productivity and instituted innovative efficiencies that reduced spending, all qualities highly valued by our organization."
Jamie Baccari from the Recreation and Parks Department and Kathy Nielsen from the Development Review Division were both acknowledged by the County Administrator as runners up for this award for their public service contributions.
Firefighter of the Year Engineer Jeff Mrwik and Paramedic of the Year Lieutenant Michael Sciotto were also recognized during the Award Ceremony.
St. Johns County recognized a total of 187 employees who were celebrating five-year increments of service. Four of those employees celebrated 25 years of service and one was recognized for an impressive 30 years of loyal and dedicated service.
The County thanks each employee for the public service they provide to the community on a daily basis and congratulates each employee recognized during the Service Awards Ceremony.
Let us know what you think >>