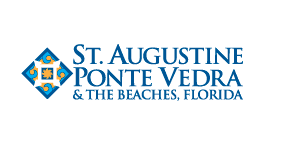 Communications Director Jay Humphreys with the St. Augustine Visitors and Convention Bureau updated Historic City News on this weekend's entertainment events including Bonnie Raitt, Lynyrd Skynyrd, First Coast Opera and the St. Johns County Fair.
Friday, Saturday & Sunday: October 23-25
ST. JOHNS COUNTY FAIR
Get a taste for St. Johns County's agricultural heritage by enjoying exhibits, food, fun, and entertainment! Livestock, good things to eat, music, midway rides, and plenty of performances and activities for the whole family are the mainstay of the Fair. Spotlight entertainment includes live performances on Friday and Saturday by Katie Gillard, ET Swings the Thing Band, The Dunehoppers, the Driftwoods, Rotageezer and Love Chunk. Other entertainment throughout the week includes performances by The Robinson Family, Katherine Archer, Saltwater Cowgirls, Rebecca Hayes, the Morse Family Band and more. The Fair Rodeo takes place on Friday and 4H Shows and Contests are conducted throughout the weekend. Fair hours are 5 p.m. to 1 a.m. Friday; 10 a.m. – midnight Saturday; and 10 a.m. to 11 p.m. Sunday, at the County Fairgrounds, SR 207, located approximately 7 miles west of I-95. Admission $5, students $3, children under 42 inches free. For more information, visit the St. Johns County Fair.
FIRST COAST OPERA – MASTER CLASS
Enjoy a spectacular performance by the area's finest musical performers during a presentation of Master Class, a play by Terrence McNally. This opera centers on Maria Callas, the world-famous soprano, as she became a glamorous, commanding, larger-than-life, caustic and surprisingly drop-dead funny teacher of master classes in operatic singing. During the play, she reminisces about her career triumphs, her affair with Aristotle Onassis and the sacrifices one makes in the name of art. While not an opera, Master Class features opera highlights by Verdi, Puccini and Bellini! The performances take place at 7:30 p.m. on Thursday, Friday and Saturday and at 2 p.m. on Sunday at the Limelight Theatre, 11 Old Mission Road in St. Augustine. Tickets are $20 in advance, $22 at the door, and $15 for college/military with proper ID. For more information, call 904.417.5555 or go to First Coast Opera.
Friday: October 23
LYNYRD SKYNYRD AT ST. AUGUSTINE AMPHITHEATRE
Known for classic hits such as "Free Bird," "Sweet Home Alabama" and "Gimme Three Steps," southern rock band, Lynyrd Skynyrd will perform at Florida's newest outdoor concert and entertainment venue, the St. Augustine, Amphitheatre. The band will continue the legacy that started more than 35 years ago playing classic hits as well as new material. The show starts at 8 p.m. Ticket prices are $40, $60, $70 and $90 and are available at the St. Augustine Amphitheatre or by calling 800.745.3000. The St. Augustine Amphitheatre is located at 1340 A1A in St. Augustine.
WOMEN'S EXCHANGE FALL GARDEN LUNCHEON
Enjoy a beautiful garden setting while savoring a delectable luncheon prepared by the St. Augustine Women's Exchange. After lunch, take a tour of the Pena-Peck House including the antique dress display, shop in the Exchanges' famous Christmas in October or just relax in the garden! Luncheon is served at noon. Tickets are $20 per person and include the full lunch with coffee or tea and a $5 gift certificate for the Woman's Exchange Gift Shop. For more information or to purchase tickets, call 904.829.5064.
Friday and Saturday: October 23-24
FLORIDA'S HAUNTED TRAILS
Celebrate Halloween at the Florida Agricultural Museum! This family affair includes a haunted house, scary stories by the Tale Tellers of St. Augustine, and trick or treating on the Trick or Treat Trail. Wagons will carry visitors along trails inhabited by ghouls and goblins in the deep, dark woods! Pony rides, face painting, moonwalks, and carnival games add to the fun and a variety of food and drinks will be available to purchase. The event takes place from 6 to 10 p.m. each night. The Museum is located at 7900 Old Kings Road, near the corner of U.S. 1 and Old Kings Road in Flagler County. Donation is $6 per person, and $5 for Museum members. For more information, call 386.446.7630.
NATURE VALLEY AMATEUR TOURNAMENT
Come see the nation's finest amateur golfers who have earned entry to play in this championship tournament at the legendary TPC Sawgrass in Ponte Vedra – home of THE PLAYERS Championship. Competitors will play THE PLAYERS Stadium Course and the Valley Course. On Friday, the practice rounds will be played throughout the day. On Saturday, the Championship round begins at 8 a.m. The Champion from each of the four flights will be awarded a custom engraved crystal Championship Trophy and one automatic entry into one of the Qualifying Tournament of his/her choice for the 2010 Nature Valley Amateur Tournament Series. TPC Sawgrass is located on PGA Boulevard in Ponte Vedra Beach. For more information, visit Nature Valley Golf Championship .
Saturday: October 24
3RD ANNUAL DOG DAYS AT COLONIAL SPANISH QUARTER
Have a howling good time with your favorite canine at this annual day for dogs. Dress your pooch in his/her Halloween costume for this contest just for the dogs. The fun takes place from 10 a.m. to noon at the Colonial Spanish Quarter Museum, 29 St. George Street in St. Augustine. Admission is free. For more information, call 904.825.6830.
Trial By Fire: The 1702 Siege
Find out what St. Augustinians experienced in 1702 when they sheltered in the Castillo de San Marcos to escape from English artillery that was destroying their homes. This special nighttime tour features vignettes presented by re-enactors who will tell stories of St. Augustine in 1702 – while the Castillo's cannons blast away at enemies hidden by the darkness. The tours begin at 6:30 p.m. and tickets must be purchased in advance. Tickets are now on sale at the Castillo and are priced at $6 per person, free for children under five. For details, call 904.829.6506 x233.
GTM RESEARCH RESERVE CREATURE FEATURE
Learn about the varied and perilous lives of the area's different species of mice ranging from the Golden Mouse, who lives most of its life in trees, to the endangered Anastasia Island Beach Mouse that can only be found in the dunes of Northeast Florida. This live estuary animal presentation will take place at 11 a.m. at the GTM Research Reserve Environmental Education Center located at 500 Guana River Road in Ponte Vedra. Admission is $2 for adults, $1 for children age ten to 17 and children under ten are free. For more information call 904.823.4500.
ANCIENT CITY KIDS DAY
Spend a fun-filled day with the family at this annual event with activities that include live entertainment, live animal exhibits, contests and games for kids, arts & crafts — free T-Shirts & Goody Bags while they last. There will even be a helicopter and Fire Trucks on display! Ancient City Kids Day takes place from 11 a.m. to 4 p.m. at Francis Field, located behind the St. Augustine Downtown Parking facility on Castillo Drive. For more information, call 904.829.2273.
CHANGING OF THE GUARD
Witness twilight time in colonial St. Augustine as the Spanish soldiers who have been guarding the city throughout the afternoon are replaced with the detachment assigned for the night. The replacements march from the City Gate and down St. George Street to Government House where they assume their duties for the night. The authentic 18th century drill is ended with the firing of a volley of musketry to assure citizens their town is secure for the night. This traditional Spanish military changing of the guard takes place at 7 p.m. at Government House in the Plaza de la Constitucion. The event is free. For more information, call 904.825.1004.
BONNIE RAITT AT THE ST. AUGUSTINE AMPHITHEATRE
Come enjoy a live performance by Bonnie Raitt, one of America's musical legends. More than just a best-selling artist, respected guitarist, expressive singer, and accomplished songwriter, Bonnie Raitt has become an institution in American music. The release of Souls Alike, her eighteenth album, marks yet another brave, exhilarating step in a legendary body of work. Raitt is best known for her songs "Nick of Time", "Something to Talk About", and the ballad "I Can't Make You Love Me." Receiving nine Grammy Awards in her career, Raitt remains one of contemporary music's premier artists.The show begins at 8 p.m. at the St. Augustine Amphitheatre with a performance by Ryan Shaw. Tickets are $32.50 to $74.50. For more information, visit St. Augustine Amphitheatre .
Saturday & Sunday: October 24-25
CRESCENT BEACH PAINT OUT
Watch for some of Florida's finest en plein air artists painting the beautiful landscapes, seascapes and scenes around Crescent Beach and the Matanzas area. Throughout the coming week, artists will work in oils, watercolors and pastels in the open air. Completed works are juried for prizes and exhibited at various locations throughout the year. For more in formation, call Island Fine Arts, 904.471.5808 or visit Crescent Beach Paint Out.
NOTE: St. Johns County residents with a valid ID are always admitted free of charge to Government House Museum, the Lightner Museum, the Colonial Spanish Quarter Museum, the Fountain of Youth, the Ximenez-Fatio House, the Oldest Wooden Schoolhouse, and the Spanish Military Hospital Museum and the Father Miguel O'Reilly Museum. The daily tours and wine tasting at the San Sebastian Winery are free to everyone. Also, admission is free to everyone at the Authentic Old Drug Store, Fort Matanzas National Monument, St. Photios Chapel, the Peña-Peck House and the Father Miguel O'Reilly Museum.
Let us know what you think >>