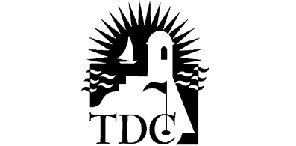 Karen Pan reported to Historic City News yesterday afternoon that the St. Johns County Board of County Commissioners is in the process of comprehensively examining the Tourist Development Council.
As part of that process, they are soliciting applications for all non-municipal seats on the TDC. The application deadline is Friday, August 7.
The TDC is comprised of nine members appointed by the Board of County Commissioners. Three are elected officials, one being Chairman of the BCC or his/her designee, one from the County's most populous municipality, and one from another County municipality.
Per Florida Statute, the remaining six members of the Council shall be persons who are involved in the tourist industry and who have demonstrated an interest in tourist development, of which members, not less than three nor more than four shall be owners or operators of motels, hotels, recreational vehicle parks, or other tourist accommodations in the county and subject to the bed tax.
All members must be electors of St. Johns County.
The TDC meets the third Monday of each month in County Auditorium, located at 500 San Sebastian View in St. Augustine.
Applications and additional information are available on the County website www.sjcfl.us on the Tourist Development page. Questions and applications may be directed to Melissa Lundquist at mlundquist@sjcfl.us or (904) 209-0537.
Let us know what you think >>