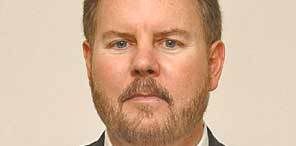 St. Johns County Administrator Michael D. Wanchick informed Historic City News that he is hosting a series of "State of the County" Town Hall meetings June 9th -18th to discuss the County's budget.
A public dialogue is crucial as the County faces a deteriorating financial position and is being forced to prioritize services and programs.
Wanchick's goal for the town hall meetings is to communicate openly with citizens about four key topics:
Current status of the County's finances, including the many cuts made during the past two years and the deficits the County continues to face.
What the deficits mean and how they may impact services and programs.
Potential revenue sources to offset the decreasing revenues.
A request for community dialogue and citizen feedback regarding levels of service.
The overriding questions will be "What kind of community do we want to be?" and "What kind of programs and services are citizens capable and willing to pay for?"
Citizens will be invited to provide feedback at the Town Hall meetings or following the meetings via email and a phone line.
Wanchick will utilize that public feedback to shape the Fiscal Year 2010 Recommended Budget staff will present to the Board of County Commissioners later this summer. The feedback will also be compiled and provided to the County Commission in advance of their formal budget public hearings.
The Town Hall meetings will be held at seven locations throughout the County, including one afternoon meeting. The kick-off meeting will be Tuesday, June 9, at 6:30 pm at the St. Johns County Convention Center in World Golf Village, followed by six regional meetings. The complete schedule follows:
Tuesday, June 9 – 6:30 pm
St. Johns County Convention Center at World Golf Village
Wednesday, June 10 – 6:30 pm
Ponte Vedra Beach Branch Library
Thursday, June 11 – 2:00 pm
Anastasia Island Branch Library
Thursday, June 11 – 6:30 pm
Hastings Branch Library
Monday, June 15 – 6:30 pm
Southeast Branch Library
Wednesday, June 17 – 6:30 pm
Main Library – St. Augustine
Thursday, June 18 – 6:30 pm
Bartram Trail Branch Library
For more information about the State of the County Town Hall Meetings, call (904) 209-0549.
Share your thoughts with our readers >>