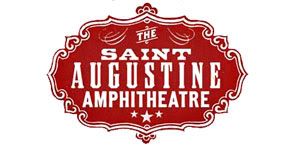 County Attorney Patrick McCormack's office reported to Historic City News that the two-year legal battle stemming from the County's decision regarding management of the St. Augustine Amphitheatre has been effectually ended.
On Tuesday, October 6th, Circuit Court Judge J. Michael Traynor "dismissed with prejudice" the second amended complaint against St. Johns County by Signature Entertainment, LLC.
"The County is gratified for the well reasoned decision rendered by the Court in this matter," said McCormack. "Furthermore, taxpayer dollars will be saved."
Needless to say, the St. Johns County Board of County Commissioners and County Attorney are very pleased with the ruling.
Signature Entertainment, LLC, brought its complaint against St. Johns County for breach of contract and promissory estoppel; which they claim occurred when the County decided to operate the St. Augustine Amphitheatre internally rather than to contract with Signature for its operation.
Signature responded to a request for proposal — however, between the times that the request was published and a contract could be negotiated, complaints began coming in voicing concerns over how non-profit and other local organizations that have used the Amphitheatre in the past might be limited, priced-out or excluded in the future.
The Court determined that there was no contract formed through negotiations between the County and Signature Entertainment, LLC, and further, Signature's claim of promissory estoppel was not valid in this matter.
Let us know what you think >>