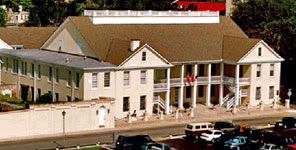 In a statement to Historic City News by Governor Charlie Crist, the governor said, "At this time, more than 3,000 of our Florida guardsmen and women are preparing to deploy to Iraq and Afghanistan to join the nearly 600 currently overseas."
The Florida Department of Military Affairs, the state agency that is headquartered on Marine Street, provides management oversight and administrative support to the Florida National Guard.
The department represents both Florida National Guardsmen and the thousands more active duty and reserve military members and their families residing in our state.
"On Veterans Day, our nation pauses to honor the brave men and women in uniform who have defended and continue to defend the freedoms we enjoy as Americans", Crist went on to say.
"To every member of the armed forces, we thank you. We are praying for your protection and safe return and for your families and loved ones. There are no words to express such heroism, such selflessness, such honor."
The Florida National Guard traces its heritage back to 1565, the year the Spanish founders of St. Augustine organized their first company of citizen-Soldiers. Florida's militia has defended local communities for over 440 years.
The Florida National Guard has been headquartered in St. Augustine since 1907 and has a membership of more than 9.900 National Guard personnel and more than 2,000 Air National Guardsmen. Additionally, there are nearly 350 employees of the Florida Department of Military Affairs.
"Every American who wears and has worn the uniform is a true hero, serving the highest calling of citizenship. Our state and country is safer because of your sacrifices", said Governor Crist.
"I encourage all Floridians to join me in offering encouragement to the families of these brave men and women. The members of our armed forces and their families deserve our respect and thanks for the sacrifices they have made."
Crist concluded, "To the more than 1.7 million veterans who live throughout Florida, we are forever indebted to you. May God continue to bless Florida, our nation, our armed forces, our veterans and their families."
Let us know what you think >>