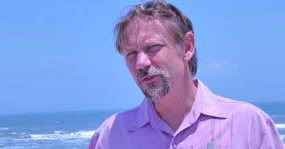 Historic City News has learned that the St. Johns Cultural Council is monitoring how the current school budget crisis will affect the arts in our school system in the coming year.
Please read what Superintendent Dr. Joseph Joyner has to say about the situation by visiting www.stjohns.k12.fl.us
"It's time to get in touch with our representatives in Tallahassee and tell them how important a strong arts program is to a strong school system" wrote Phil McDaniel. "We'll keep you informed as we learn more and let you know how you can become an effective advocate for our students."
In the meantime, you have a couple of opportunities this week to view some of the art that is being created in our schools. Students from Webster Elementary have art on display at the Southeast Public Library.
Dance students at Murray Middle School will be holding a recital this Thursday and Friday at Murray Middle School. I encourage you to take a look…you'll be impressed!
Share your thoughts with our readers >>