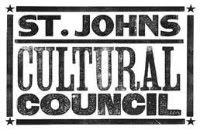 Please call ahead, as changing weather conditions may affect some events.
Friday, October 2-First Friday Artwalk
Galleries in St. Augustine are open
from 5-9p.m.
Art opening, music, light refreshments.
57 Treasury
144 King Street
Jan Tomlinson Master
" The next sequence of her sculptural installation"
PASTA Art Gallery
214 Charlotte St.
25th Anniversary Celebration
"The works fo 23 regional and local award winning artists"
904-824-0251
www.pastaartgallery.com
130 King Street
First Friday Artwalk for Breast Cancer
"Celebrate the life and art of Elizabeth Gillaland"
Music, refreshments, auction
904-377-2431
www.artbreakers.org
Friday, October 2- Parent's Night
Parent's Date Night
Limelight Theatre/Alligator Farm Zoological Park
Kids enjoy the Alligator Farm, parents attend the theatre.
6-10p.m. $50 for one child and parents, additional child is $25.
Alligator Farm
999 Anastasia Blvd.
Limelight Theatre
11 Old Mission Ave.
For more info and reservations contact:
904-824-3337
www.limelight-theatre.org
Friday & Saturday, October 3-4- Concerts
Oct. 3- Stone Temple Pilots
7:30p.m. Tickets: $39.50-59.50
Oct. 4- Alan Jackson
7:30p.m. Tickets: $59.50-85.00
St. Augustine Amphitheatre
1340C A1A South
904-471-1965
www.staugamphitheatre.com
Saturday, October 3- Women's Expo
Betty Griffin House presents: Celebrate Women Expo
Speakers, vendors, local personalities, yoga, fitness, photographers and more.
10-5p.m.
Ponce de Leon Mall
2121 US 1 South
904-808-9984
Saturday, October 3- Festival
Gamble Rogers Memorial Celebration
Music, storytellers and more celebrate the life of the late Gamble Rogers.
Food, children's activities, exhibits.
11-3:30p.m. Tickets: $10 adults, $5 students
Gamble Rogers Memorial State Recreation Area
3100 south A1A Blvd.
Flagler Beach
386-517-2088
Saturday, October 3- Stamp Out Cancer
Stamp Out Breast Cancer, "Benefit for Susan G. Komen for the Cure"
Make-it and take-it classes, door prizes, refreshments.
10a.m.-5p.m.
Claire's Collectibles-Fun Rubber Stamps
78A San Marco Ave.
904-825-1122
Saturday, October 3- Arts Alive
Arts Alive/Motown Nights Gala!
Benefiting The Cultural Center at Ponte Vedra Beach
Music, food, Silent Auction, and more.
$75 for members, $100 for non-members.
For reservations: www.ccpvb.org
Sunday, October 4 – Concert
The Saint Augustine Singers, Mostly Madrigals
Directed by Kathleen Vande Berg
Reception following the concert.
Fellowship Hall of Memorial Presbyterian Church
36 Sevilla St.
Sunday, October 4- Exhibit Opening
8th Annual Tactile Art Show
"Touchable art show"
Opening reception from 2-5p.m.
Exhibit through October 28.
St. Augustine Art Association
22 Marine Street.
904-824-2310
www.staaa.org
Tuesday, October 6- Poetry
Flagler College Writers-in-Residence
Poet Frank X. Gaspar, "Author of Night of a Thousand Blossoms, and The Holyoke: Mass for the Grace of a Happy Death"
Flagler College
Gamache-Koger Theater
Ringhaver Student Center
50 Sevilla Street
www.flagler.edu
Tuesday-Saturday,Oct. 6-10-Plein Air
Painting the Region: The Bartram Trail
40 Artists at locations in Northwest St. Johns County
A benefit for the North Florida Land Trust and the St. Johns Cultural Council
Events open to the public.
Oct. 9: Sunset Quick Draw Contest
5:30-7:30p.m. Open to artists 14 and up.
Oct. 10: Family Festival
10a.m.-4p.m.
Music, re-enactors, painting, kid's
activities, and more.
Alpine Groves Country Park
2060 State Road 13
904-827-9870
For a full schedule visit:
www.paintingtheregion.com
Wednesday, October 7-Concert
BLK JKS, "township blues, fringe jazz, and renegade dub"
8:30p.m. Tickets: $8
Cafe Eleven
501 A1A Beach Blvd.
904-460-9311
www.cafeeleven.com
Through Sunday, Oct. 18-Theater
Limelight Theatre presents PICNIC on stage.
11 Old Mission Ave., St. Augustine
Phone: 904-825-1164
www.limelight-theatre.org
Event Pricing: $25.00
Picnic" by William Inge on the Matuza Mainstage. Showtimes will be Thursday, Friday, and Saturday at 7:30pm and Sunday at 2:00 pm. Tickets are $25.00 with a special Terrific Tuesday performance Sept. 22 featuring two tickets for $25.00. Box Office is open Tuesday through Saturday from 10am-4pm or call 904-825-1164.
For additional details on the cultural events reported to Historic City News by St. Johns Cultural Council, visit their website at www.stjohnsculturalcouncil.org
Let us know what you think >>