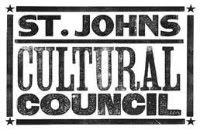 Please call ahead, as changing weather conditions may affect some events.
Thurs/Fri, Oct. 22-25 – Opera
First Coast Opera presents:
Master Class: A Look at the Life of Maria Callas
Oct. 22-24 at 7:30p.m.
Oct. 25 at 2:00p.m.
Tickets: $20 advance, $22 Door,
$15 College/Military
Koger-Gamche Studio Theatre
Limelight Theatre
11 Old Mission Road, St. Aug.
904-417-5555
www.firstcoastopera.com
Friday, October 23 – Concert
Lynyrd Skynyrd
8:00p.m. Tickets: $40-90.00
St. Augustine Amphitheatre
1340 A1A South
904-471-1965
www.staugamphitheatre.com
Saturday, October 24- Festival
Westminster Woods Fall Festival
12:00-4:00p.m.
Westminster Woods on Julington Creek
25 State Road 13
Info: kommel1956@comcast.net
Saturday, October 24- Paint Out
Crescent Beach Paint Out
Watch artists paint en plein air around
the Crescent Beach area.
Oct. 28: Paint In at Saltwater Cowboys
5:30-7:30p.m.
Oct. 29: Fine Art at Genung's Fish Camp
5:00-7:00p.m.
291 Cubbedge Rd.
471-4144
Oct. 30: Island Fine Arts
Opening and awards
6:00-10:00p.m.
6279 A1A South
Crescent Beach
Oct. 31 Crescent Beach Uptown
Art Advocate Gallery
5:00-9:00p.m.
76 B San Marco Ave.
Saturday, October 24- Concert
Bonnie Raitt
8:00p.m. Tickets: $ 32.50-74.50
St. Augustine Amphitheatre
1340 A1A South
904-471-1965
www.staugamphitheatre.com
Sunday, October 25-Poetry
Ancient City Poets present:
Heart Pour Sunday Matinee
Featured reader: Chris Bodor
Focus of this event: The lyrical potential of the written word, sign up for 15 minute slots.
3:00-5:00p.m.
Coffee Creation
200 Cobblestone Drive
(Near Woody's Bar-B-Q)
www.bodor.org
Sunday, Oct. 25- Nov.29-Scarecrows
Scarecrow Making Contest
Weekly, straw and supplies provided.
Noon to 4:0p.m. FREE
The Sunday Market
Vilano Beach Pier
Sunday, October 25-Jazz
St. Aug. Jazz Society Jazz Jam
2:00-6:00p.m.
Donations go to Society Scholarships.
Royal St. Aug. Golf and Country Club
301 Royal St. Aug. Parkway
904-824-4653
Tuesday, October 27 – Concert
Junior Boys,"Disco, electro-pop, UK garage, R& B, and Sinatra"
8:30p.m. Tickets: $10
Cafe Eleven
501 A1A Beach Blvd.
904-460-9311
www.cafeeleven.com
Tuesday, October 27 – Lecture/Recital
Dr. Michael Bovenzi, "Diverse Life of the Saxophone: Its History and Many Musical Applications."
7:00 – 8:30p.m.
Tickets: $6, Students free.
Flagler College
Flagler Room
74 King Street, St. Aug.
904-797-2800
www.emmaconcerts.com
Tuesday, October 27-Movie
The Good Fight, "Americn responses to the Spanis Civil War"
7:00p.m.
Unitarian-Universalist Fellowship
St. Rd. A1A and Florida Ave., St. Augusting Beach
Thursday, October 29- Movie
Dinner and a Movie
Punching the Clown, "Comedian and troubadour moves to L.A."
New Pricing! Tickets: $20 tax/tip extra.
Dinner at 6p.m., Movie at 7:00p.m.
Reservations: 904-824-8244
www.stjohnsculture.com
Thursday, Oct. 29-31
Limelight's KidzfACTory presents"
Poe, Poe, Poe…
Oct. 29 & 30 at 7:30p.m.
Oct. 31 at 2p.m.
Tickets: $10 adults, $5 children
Limelight Theatre
11 Old Mission Road
904-825-1164
www.limelight-theatre.org
For additional details on the cultural events reported to Historic City News by St. Johns Cultural Council, visit their website at www.stjohnsculturalcouncil.org
Let us know what you think >>