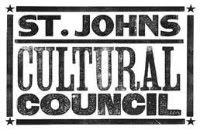 Please call ahead, as changing weather conditions may affect some events.
Through Nov. 20
Exhibit
Paint Out
Crescent Beach Uptown
Art Advocate Gallery
11a.m. -3p.m.
76 B San Marco Ave.
www.stjohnsculture.com
www.crescentbeachpaintout.com
Sundays through Nov.29
Community Activity
Scarecrow Making Contest
Weekly, straw and supplies provided.
Noon to 4:0p.m. FREE
The Sunday Market
Vilano Beach Pier
904 540-8797
Thursday, Nov. 5
Lecture Series
Discover First America: Legacies of La Florida presents:
People Before Ponce de Leon
"Seminole tribe of Florida and traditional arts demonstrations"
7:00p.m. Free
Flagler College Auditorium
14 Granada St.
904-209-4226
Friday, Nov. 6
Theatre
St. Johns County Center for the Arts at Murray Middle School presents:
Brooklyn, the Musical!
7:00p.m.
$7 adults, $4 students
Murray Middle School
150 N. Holmes Blvd.
904-547-8470
Festival
29th Annual Lincolnville Festival
Music, Food, and more!
5:00p.m. to 10:00p.m.
Special Events Field
St. Augustine
Literary
Other Words: A Conference of Literary Magazines, Independent Publishers, and Writers
Michael Waters and U of Tampa Press Poets: Jordan Smith, Jenny Browne, and Peter Meinke
7:30p.m.
Flagler Room, Flagler College
74 King Street
www.flagler.edu
First Friday
Downtown St. Augustine Galleries
Art openings, music, refreshments, and more.
5:00p.m. to 9:00p.m.
Simple Gestures & Mullet Beach
The Works of Steve Ryder
Simple Gestures
Anastasia Blvd.
904-827-9997
Mullet Beach
51 Cordova
904-829-6831
PASTA Art Gallery
Shirley de Pasquale
Kaleidoscope of Color
214 Charlotte Street
904-824-0251
www.pastaartgallery.com
Concert
Elvis Perkins in Dearland
"California/New York raised folk rock artist"
Cafe Eleven
904-460-9311
www.cafeeleven.com
Literary
A Writing Adventure in St. Augustine
Led by Glenda Bailey-Mershon, Len Kaltenekker, and Kimmy van Kooten on an Old Town Trolley.
2:40p.m.to 4:30p.m.
Reservations required. $25 each.
Begins at Ringhaver Student Center.
50 Sevilla St.
904-377-1323
janesstories@mac.com
Saturday, November 7
Theatre
St. Johns County Center for the Arts at Murray Middle School presents: Brooklyn, the Musical!
7:00p.m.
$7 adults, $4 students
Murray Middle School
150 N Holmes Blvd.
904-547-8470
Concert/Operetta
EMMA Concert Association presents
Die Fledermaus
"a comic operetta with lively music by Johann Strauss, Jr.
8:00p.m
Tickets: $30 adults, $5 students.
904-797-2800
Festival
29th Annual Lincolnville Festival
Music, Food, and more!
11:00a.m. to 10:00p.m.
Special Events Field
St. Augustine
Special Event
St. Augustine Beach's
2009 Big Birthday Bash
Music, pirates, concessions and more!
The Big Sand Sculpting Contest
9:00a.m. Registration
1:00p.m. Judging
St. Augustine Beach Pier
www.50thbeachbirthday.com
Literary
The Other Words Conference continues with readings by
Judson Mitcham and Diana Abu-Jaber
7:30p.m.
Flagler College,Flagler Room
74 King Street
Movie
Night Owl Cinema
Transformers, PG 13
8:00p.m. Free
St. Augustine Amphitheatre
1340 A1A South
904-471-1965
www.staugamphitheatre.com
Sunday, November 8
Special Event
A Veterans Celebration
Korea: Forgotten War, Remembered Heroes, " a local produced documentary featuring stories of 5 First Coast Veterans"
Also, patriotic songs, dancing, comedy, and more stories.
3:00p.m. Free
Flagler College Auditorium
14 Granada St.
904-829-0381
Festival
29th Annual Lincolnville Festival
Music, Food, and more!
1:00p.m. to 5:00p.m.
Special Events Field
St. Augustine
Literary
Book signing by Bob Patterson
Forgotten Tales of Florida
1:00p.m.
Barnes and Noble
US1 South
Monday, November 9
Lecture
Flagler Forum presents:
Journalists Susan Page and Carl Leubsdorf, One Year Later: How Barack Obama's Election has Changed American Politics (And How it Hasn't)
7:00p.m. Free
Flagler College Auditorium
14 Granada Street
904-819-6400
www.flagler.edu
Tuesday, November 10
Special Event
St. Johns County Recreation and Parks presents"
Veteran's Day Sunset Celebration
Live music, food/beverages, war veteran storytelling, war memorabilia booths, children's activities, Nease High School ROTC Drill Team
Veterans Park
1332 Veterans Parkway
904 209-0333
Film
St. Cyprian Center for the Expressive Arts presents:
Sherlock Holmes and the Baker Street Irregulars
130 Martin Luther King Ave.
St. Augustine
904-806-4508
www.cypriancenter.org
Lecture/Recital
Emma's Music Masters Lecture/Recital Series
Dr. Randal Tinnin with Serafini Brillanti, a trio composed of Dr. Randall Tinnin, trumpet/cornet; soprano/actress, Rhonda Nus Tinnin; and piano, Curtis Powell playing Baroque to Broadway
7:00p.m.
$6 adults, free to students
Flagler Room at Flagler College
74 King Street
904-797-2800
Thursday, November 12
Fashion
4th Annual Big Trunk Show
"Local fashions for men, women and children, beverages/food, music and more.
7:00p.m. to Midnight
Cafe Eleven
501 A1A Beach Blvd.
904-460-9311
www.cafeeleven.com
For additional details on the cultural events reported to Historic City News by St. Johns Cultural Council, visit their website at www.stjohnsculturalcouncil.org
Let us know what you think >>