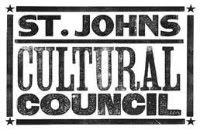 Please call ahead, as changing weather conditions may affect some events.
Through August 23- Theatre
The Foreigner, "Farce by Larry Shue"
7:30p.m. and Sunday at 2p.m.
Through August 23
Tickets: $25 Adults
The Limelight Theatre
11 Old Mission Road, St. Aug.
904-825-1164
Thursday, August 20 – Concert
Triple Rock Blues Band, "Good time blues"
Concerts in the Plaza
7-9p.m. Free
Plaza de la Constitution in St. Augustine
904 825 1004
Saturday, August 22-Festival
Festival of the Chariots, "Parade and Indian multi-cultural festival"
Procession from 11:30a.m. to 1:30p.m.
Downtown St. Augustine
Saturday, August 22-Festival
End of Summer Festival
Art, drum circle band, music, and more.
3-7p.m. Free.
Ripley's Believe It or Not!
19 San Marco Ave.
Saturday, August 22- Movie
The Shadow Effect, "A journey from your darkest thoughts to your greatest dreams, a movie by Debbie Ford."
Potluck at 6:00p.m. Movie at 7p.m.
Center for Spiritual Living
1795 Old Moultrie Road
904-825-3600
Sunday, August 23- Concert
Crosby, Stills, and Nash
7p.m.
St. Augustine Amphitheatre
1340C A1A South
904 471 1965
Wednesday, August 26- Concert
Toots Lorraine, "Classic rock & Blues"
7p.m. Free
St. Johns County Pier Park Pavilion
350 A1A Beach Boulevard, St. Aug. Beach
904 347 8007
Thursday, August 27- Concert
Concerts in the Plaza
Skin & Bonz with the Big Hungry Boys
7-9p.m. Free.
Plaza de la Constitution, St. Augustine
904 825 1004
Thursday, August 27- Literary Event
Literary Legends Awards Banquet
Florida Heritage Book Festival
Honorees: Michael Connelly, Harry Crews, and Dr. Michael Gannon
6:00p.m. Tickets: $60
Sawgrass Marriott
Ponte Vedra Beaach
904 940 0194
For additional details on the cultural events reported to Historic City News by St. Johns Cultural Council, visit their website at www.stjohnsculturalcouncil.org
Let us know what you think >>