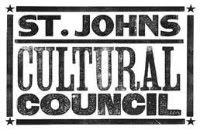 Please call ahead, as changing weather conditions may affect some events.
Thursday, August 27 – Concert
Skin n Bonz with the Big Hungry Boys
"Old time, bluegrass, and squaredancing in the Plaza!"
Concerts in the Plaza
7-9p.m. Free
Plaza de la Constitucion in St. Augustine
904 825 1004
www.plazaconcerts.com
Thursday, August 27- Literary Event
Literary Legends Awards Banquet
Florida Heritage Book Festival
Honorees: Michael Connelly, Harry Crews, and Dr. Michael Gannon
6:00p.m. Tickets: $60
Sawgrass Marriott
Ponte Vedra Beach
904 940 0194
www.fhbookfest.com
Friday, August 28- Concert
O.A. R. with Bret Dennen
7p.m. Tickets: $32.50-34.00
St. Augustine Amphitheatre
1340C A1A South
St. Augustine, FL 32080
904 471 1965
www.staugamphitheatre.com
Saturday, August 29- Uptown!
Uptown Saturday Night
Galleries and shops are open.
Light refreshments, music, events!
5-9p.m. FREE.
SJCC Art Advocate Gallery
Dog Days of Summer 2009
Various artists and possibly a dog or two..
76 B San Marco Ave.
904 826-4116
www.stjohnsculture.com
W. B Tatter Studio/Gallery
Summer Evenings by
Jo Sinclair
76A San Marco Ave.
904 823-9263
www.wbtatter.com
Sunday, August 30-Poetry
Ancient City Poets present: Heart Pour Sunday Matinee
Coffee and poetry readings, an open mic for writers and those who support them.
3-5p.m.
Coffee Creations
Cobblestone Village, St. Augustine
Sign up: poetplantpress@yahoo.com
www.bodor.org
Sunday, August 30-Jazz Jam
St. Aug. Jazz Society Jazz Jam
Musicians and public welcome.
2-6p.m. Donations.
Royal St. Augustine Golf & Country Club at The Tavern and Fresh Grill
301 Royal St. Augustine Parkway
904 824-4653
904 797-3697
Sunday, August 30 – Concert/dance
Limelight Studio Live!
Music in the Black Box Studio
Sharon Resnikoff, Amy Hendrickson and the Prime Directive, and The Wobbly Toms
7:30p.m. Tickets: $10 advance, $15 at door
Limelight Theatre
11 Old Mission Avenue
904-825-1164
www.limelight-theatre.org
Tuesday, Sept. 1, 8, 15, 29 – Reading
Gross Indecency- The Three Trials of Oscar Wilde by Moises Kaufman presented by A Classic Theatre
7:30p.m. Tickets: $20 Senior/Student discounts available.
Limelight Theatre's Studio Stage
11 Old Mission Road
904-829-5807
jtrahner@gmail.com
Wednesday, Sept. 2- Concert
Roland Fleming Connection, "Jazz, soul, & blues"
7p.m. Free
St. Johns County Pier Park Pavilion
350 A1A Beach Boulevard, St. Aug. Beach
904 347 8007
www.thewednesdayconcert.com
www.staugbchcivicassoc.com
Thursday, Sept. 3- Concert
Concerts in the Plaza
Gatorbone, "Old-time to jazz"
7-9p.m. Free.
Plaza de la Constitucion, St. Augustine
904 825 1004
www.plazaconcerts.com
Thursday, Sept. 3-5 – Celebration
St. Augustine's Birthday Celebration
Exhibits, living history presentations, landing reenactment, Mass, 16th Century cooking contest, and more.
For a complete schedule of dates and times please visit:
St. Augustine's Birthday Celebration
Let us know what you think >>