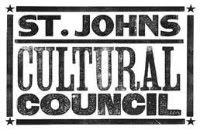 Please call ahead, as changing weather conditions may affect some events.
Thursday, August 6 – Concert
The Restless Kind, "Variety country"
Concerts in the Plaza
7-9p.m. Free
Plaza de la Constitucion in St. Augustine
904 825 1004
www.plazaconcerts.com
Through August 23- Theatre
The Foreigner, "Farce by Larry Shue"
7:30p.m. and Sunday at 2p.m.
Through August 23
Tickets: $25 Adults
The Limelight Theatre
11 Old Mission Road, St. Aug.
904-825-1164
www.limelight-theatre.org
Friday, August 7- Concert
Jackson Browne, "Singer/songwriter"
7p.m. Tickets: $37.50-69.50
St. Augustine Amphitheatre
1340C A1A South, St. Aug.
904-471-1965
www.staugamphitheatre.com
Friday, August 7- First Friday Artwalk
The Galleries of St. Augustine stay open from 5-9p.m.
Refreshments, art openings, music and more. Free shuttle.
The Cyprian Center for Expressive Arts
Reception for Young Artists
On Our Street, "photography, paintings, mosaics and more"
5-9p.m.
130 Martin Luther King, St. Aug.
Mullet Beach Gallery
Steve Ryder, "Acrylic, whimsical paintings"
"Swim On In"
5-9p.m.
51 Cordova St., St. Aug.
904-829-6831
www.mulletbeach.com
St. Augustine Art Association
Don Trousdell, Children of the Universe
Whimsical works combining art and science
5-9p.m.
22 Marine St., St. Aug.
904-824-2310
www.staaa.org
P.A.St.A Fine Arts Gallery
Carolyn Hayes Kelso, "Whimsical watercolors with a commentary on our world"
5-9p.m.
214 Charlotte Street, St. Aug
904-824-0251
www.pastafineartsgallery.net
Saturday, August 8 – Opening
Rita Kenyon, Elusive Exploration
5:30-8:30p.m.
Island Fine Art
6279 A1A South
St. Augustine
904-471-5808
www.islandfineart.com
Sunday, August 9-Beach Party
SJC Events Division presents: Party on the Pier, "A party for St. Augustine Beach's 50th Anniversary"
4-9p.m. FREE
Music by: Scholar's Word, Red River Band, and Willie Green
Sand sculpture, craft vendors, food, and more.
St. Augustine Beach Pier
350 A1A Beach Blvd., St. Augustine Beach
904-209-0366
Wednesday, August 12- Concert
Triple Rock Blues Band, " Blues rock"
7p.m. Free
St. Johns County Pier Park Pavilion
350 A1A Beach Boulevard, St. Aug. Beach
904 347 8007
www.thewednesdayconcert.com
www.staugbchcivicassoc.com
Thursday, August 6- Concert
Concerts in the Plaza
Elizabeth & the "Grapes of Roth, "Rock and roll"
7-9p.m. Free.
Plaza de la Constitucion, St. Augustine
904 825 1004
www.plazaconcerts.com
Through Aug. 6- Art Installation
Art Advocate Gallery presents:
eARTh
"A total transformation of the gallery into a fantasy garden."
Nanette Phillips, Katheryn Marsh, Wendy Mandel McDaniel, Steve Marrazzo, Jim Rivers, Jack Merwin, Laurie Morton, Patrick Briggs, Malea Guriba, Dean Kellogg and more..
Plants provided by Southern Horticulture.
76 B San Marco Ave.
904 826-4116
www.stjohnsculture.com
For additional details on the cultural events reported to Historic City News by St. Johns Cultural Council, visit their website at www.stjohnsculturalcouncil.org
Let us know what you think >>