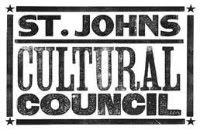 Please call ahead, as changing weather conditions may affect some events.
Wednesday, February 11- Movie
Journey to Freedom, "a feature about Martha and Waitstill Sharp who helped rescue Jews during WW2"
Producer, Artemis Joukowsky, and grandson of Martha and Waitstill Sharp will answer questions after the film.
6 and 8 p.m.
Flagler College
Gamache-Koger Theater
50 Sevilla St., St. Augustine
Info: 904-819-6205
www.journeytofreedomfilm.com
Wednesday, February 11 – NW Meeting
The NorthWest Arts Advisory Group
6:30-7:30p.m.
Re-cap of Reverfest, news of upcoming festivals, Art on the Move info.
Westminster Woods on Julington Creek
The Gather Place
25 State Road 13, St. Johns
Info: 962-1510 or kommel1956@comcast.net
Thru February 16 -Theatre
Man of LaMancha, "the story of the power of dreams"
Deaf interpreter Feb. 7
Tickets: $25, Students: $10
Limelight Theatre
11 Old Mission Avenue, St. Augustine
Info: 904-825-1164
www.limelight-theatre.org
February 12-14- Blues Festival
Blues Festival
Hurricane Patty's
Next to Oyster Creek Marina next on US1
6-10p.m.
Info: 904-540-1449
www.bluzcompany.com
www.myspace/bluzcompany.com
February 12- Lecture
Searching for Giant Fossil Sharks in Peru
Bruce J. MacFadden, Phd.
Evenings at Whitney
Free.
Center for Marine Studies
9505 Ocean Shore Blvd., St. Augustine
Info:904-461-4003
www.whitney.ufl.edu
Friday, February 13- Movie
The Interview, "two actor psychodrama that evolves into a cat and mouse game"
7:00p.m.
Unitarian-Universalist Fellowship
St. Road A1A and Florida Ave.,
St. Augustine Beach
Info: 687-1543
Saturday, February 14 – Concert
Toma Pandolfi, "romantic piano"
EMMA Concert Association
8:00p.m. Tickets: $22, Students: $5
Flagler College Auditorium
14 Granada Street, St. Augustine
Info: 904-797-2800
www.emmaconcerts.com
Thursday, Feb. 14 & 15 -Theatre
Love Letters by A. R. Gurney
A reading produced by Anne Kraft, Independent Artists
Feb. 14 at 2:00 and 7:30p.m.
Feb. 15 at 2:00p.m.
$15 Donation
St. Augustine Beachfront Resort
300 A1A Beach Blvd., St. Aug. Beach
Reservations: 904-794-7455
Sunday, February 15 – Exhibit
The Highwaymen
12 noon to 5:00p.m. Free
Excelsior Museum and Cultural Center
102 Martin Luther King Ave., St. Augustine.
Thursday, February 19- Lecture
Architecture of Flagler's Gilded Age by Dr. Cecile-Marie Sastre
7:00p.m. Free.
St. Augustine Art Association
22 Marine St.
Info: 904-824-2310
Through May 8 – Exhibit
Selected works from The Crescent Beach Paint Out
St. Johns County Administration Bldg.
500 San Sebastian View, St. Augustine
For additional details on the cultural events reported to Historic City Media by St. Johns Cultural Council, visit their website at www.stjohnsculturalcouncil.org
Share your thoughts with our readers >>