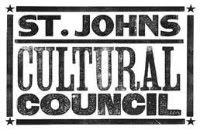 Please call ahead, as changing weather conditions may affect some events.
Thursday, February 26 – Concert
Up With People, "high energy family friendly show"
Doors open 6:30p.m.
Tickets: $10, Students: $7
St. Augustine Amphitheatre
1340 A1A South, St. Augustine
904-819-6395
Friday, February 27 & 28 – Theatre
The Good Person of Sezuan
"Bertolt Brecht's play about three gods who come to earth in search of one good person"
Feb. 27 & 28, March 6 & 7 at 7:30p.m.
March 1 & 8 at 2p.m.
Tickets: $10
Flagler College Auditorium
14 Granada Street, St. Augustine
Info: 826-8600
Friday, February 27-Theatre
Saturday, February 28
The Vagina Monologues
Performance benefits the Betty Griffin House in St. Augustine
Local actress, Jean Rahner is one of the readers.
7:30p.m. Tickets: $15 Students: $8
University of North Florida
Robinson Theater
Jacksonville, FL
904-620-2528
Through March 8-Theatre
Intimate Apparel,
"drama focused on lost love, determination, delusion and compassion"
7:30p.m.Tickets: $20
Limelight Theatre
11 Old Mission Road, St. Aug.
904-825-1164
Friday, February 27- RALLY
Rally for Education
4-6p.m.
Francis Field, St. Augustine
(next to the Parking Garage on Castillo Drive)
Learn what you can do to keep our schools from losing $33 million dollars in the coming school year. Protect our children and our community. Wear red on Friday!
Friday, February 27- Concert
St. Augustine Community Orchestra's Winter Concert with special guest, violinist Andrew Sords
8p.m. FREE but donations accepted.
Lightner Museum
25 Granada St., St. Augustine
Encore performance March 1 World Golf Village's Convention
3p.m. Suggested donation: $10
Convention Center
500 South Legacy Trail
Info: 461-6727
Friday, February 27-Movie
Indiana Jones & the Temple of Doom, PG
8:00p.m. Free.
St. Augustine Amphitheatre
1340 A1A South, St. Augustine
471-1965
Friday, February 27- Exhibit
Jim Draper, New Visions, "urban and rural life"
Opening reception from 6:30-8:00p.m.
Cultural Center at Ponte Vedra Beach
50 Executive Way, PVB
280-0614
Saturday, February 28-EVENT
Uptown Saturday Night
Shops along San Marco Ave. in St. Augustine open from 5-9p.m.
Free parking at the Mission of Nombre de Dios
Saturday, February 28- Opening
Women of Yesterday, Today, and Tomorrow
5-9p.m.
Art Advocate
76B San Marco Ave.
826-4116
W.B. Tatter Studio/Gallery
Marisella Veiga, Essays on Living with Two Cultures
James Quine, Photographs from Cuba
Julio Cordero will be rolling cigars!
5-9p.m.
76A San Marco Avenue
823-9263
Sunday, March 1 – Theatre/Poetry
Women of Yesterday, Today, and Tomorrow
Actress Kiki Tovey, Poet Paulette Mitchell, Author Dr. Dorothy Israel
ROWITA recipients: Monika Macbeth and Dr. Dorothy Israel
3:00p.m. Free.
SJCC Art Advocate
76 B San Marco Ave., St. Aug.
904-826-4116
Monday, March 2- Lecture
Flagler Writers-in-Residence
Kao Kalia Yang, "Hmong-American writer"
5:00p.m. Free.
Flagler College
Gamache-Koger Theater
50 Sevilla St., St. Augustine
Thursday, March 5- Lecture
Evenings at the Whitney
Manure, Parasites, and Fish with Tuberculosis with Dr. Bruce J. MacFadden
7:00p.m. Free.
Center for Marine Studies
9505 Ocean Shore Blvd., St. Aug.
461-4000
Through March 16 – Exhibit
Joan Carver, Her newest book, Making a Splash, and paintings.
Island Fine Arts
6279 A1A South, St. Augustine
904-471-5808
Through May 8 – Exhibit
Selected works from The Crescent Beach Paint Out
St. Johns County Administration Bldg.
500 San Sebastian View, St. Augustine
For additional details on the cultural events reported to Historic City Media by St. Johns Cultural Council, visit their website at www.stjohnsculturalcouncil.org
Share your thoughts with our readers >>