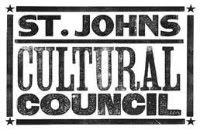 Please call ahead, as changing weather conditions may affect some events.
Thursday, January 15 – Workshop
Crystal and Stone Workshop by Gloria Danvers
6:30-8:30p.m. $20 per person, Space limited.
SJCC's Art Advocate Gallery
76 B San Marco Ave.
Info and reservations: Ginny Bullard at 824-0634
Thursday &Friday, Jan. 15 & 16 – Dance
Razzle Dazzle, A Winter Dane Concert
Murray Middle School dancers with special guests, the SAHS dancers
7:00p.m. Tickets: $5
Murray Middle School
150 North Holmes Blvd.
Thursday, January 15 – Lecture
Evenings at the Whitney
Harmful Algal Blooms: Issues in Florida
7:00p.m. Free
Center for Marine Studies
9505 Ocean Shore Blvd.,
St. Augustine
Info: 904-461-4003
Thursday, January 15 – Movie
Call Northside 777, "film noir w/James Stewart"
4:00p.m.
Unitarian Fellowship of St. Augustine
State Road A1A at Florida Ave.
Info: 687-1543
Saturday, January 17 – Farmers Market
Nocatee Farmers Market
Located in Nocatee off Crosswater Parkway, Ponte Vedra
Food, produce, crafts, art, music…
12:00-4:00p.m. (Yes, afternoon)
Saturday, January 17- Farmers Market
Old City Farmers Market
Food, produce, crafts, art, music..
8:30a.m.-12:30p.m.
St. Augustine Amphitheatre parking lot
Info: 471-1965
Sunday, January 18 – Ballet
EMMA Concert Association presents:
Anastasia, "a new ballet set to an original score by Ivan Barbotin"
2:00p.m. Tickets: $22, students: $5
Flagler College Auditorium
14 Granada St., St. Augustine
Info: 904-797-2800
Sunday, January 18 – Marching Band
St. Augustine Marching Band's first meeting.
Bring instruments, drum, tambourines, trumpet, etc.
2:00p.m.
Loose Screws
125 King Street, St. Augustine
More info: Chele at 827-9291
Tuesday, January 20 – Storytelling
Untold Stories from St. Augustine's Civil War Era
Tale Tellers of St. Augustine
7:30p.m. Donation: $8.00
Limelight Theatre
11 Old Mission Road, St. Augustine
Info: 904-471-0179
January 22,23, & 24 -Staged Reading
Gross Indecency: The Three Trials of Oscar Wilde, "A play by Moises Kaufman"
7:30p.m. Tickets: $20
St. Augustine Beach Front Resort
300 A1A Beach Blvd., St. Augustine
Reservations: 904-829-5807
For additional details on the cultural events reported to Historic City Media by St. Johns Cultural Council, visit their website at www.stjohnsculturalcouncil.org
Let us know what you think >>