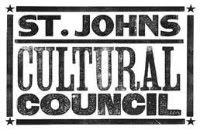 Please call ahead, as changing weather conditions may affect some events.
July 1-9, 2009
Wed., July 1 – Concert
Restless Kind, "Country and Classic Rock"
7p.m. Free.
St. Johns County Pier Park
350 A1A Beach Boulevard, St. Augustine Beach
904-347-8007
www.staugbchcivicassoc.com
www.thewednesdayconcert.com
Thursday, July 2 – Concert
Concerts in the Plaza
The Driftwoods, "Bluegrass & beyond"
7-9p.m. Free
Plaza de la Constitucion in St. Augustine
904 825 1004
www.plazaconcerts.com
Thursday, July 2-Fireworks
World Golf Village Fireworks
Bring blankets or lawn chairs, no coolers, please)
9:30p.m. Free
World Golf Village
Exit 323 off I-95
904-940-4123
www.wgv.com
Thursday, July 2- Tours
St. Augustine's Civil Rights Landmarks: Freedom Trail, "sites and homes of people who participated in the Civil Rights movement"
11a.m. and 1p.m. tours.
$15 Adults, $7 Students
Departs from Excelsior African American Cultural Museum
102 M.L. King Ave., St. Augustine
904-825-1194
www.accordfreedomtrail.org
Thursday, July 2-Fundraiser
Cultural Center at Ponte Vedra Beach
Wine Tasting Fundraiser to support CCPVB arts education programs.
5:30-7:00p.m. Tickets: $20
Urban Flats Flatbread and Wine Company
Located in The Shoppes of Ponte Vedra
330 A1A North, PV
904-280-0614
www.ccpvb.org
July 3- First Friday Event
The Galleries of St. Augustine have openings, refreshments, music and more each First Friday of every month. View and purchase local artwork!
5-9p.m.
Metalartz Gallery
58 Hypolita Street
Francoise, Beach Paintings
Live demo by Francoise during the
5-9p.m. reception
904-824-6344
www.artist-consortium.com
PASTA Gallery
214 Charlotte St.
Beau Wild
Mad dogs and Englishmen
904-824-0251
www.pastafineartsgallery.net
Mullet Beach Gallery
51 Cordova St.
HOT Deals on COOL Art
30 local artists on display
904-829-6831
www.mulletbeach.com
Ripley's Believe It or Not
19 San Marco Ave.
Ripley's First Festival of Art
Art, food, entertainment
3-9p.m.
904-824-1606
Saturday, July 4- Celebrations
Fireworks Over the Matanzas
Downtown St. Augustine
6:00p.m. The All Star Orchestra
Plaza de la Constitucion
9:30p.m. Fireworks
Over the Matanzas River
Saturday, July 4-Sand Sculptures
Free Sand Sculpting Classes
10a.m. to noon.
Free and open to the public.
In front of the Ocean Trace Ramp at St. Augustine Beach.
904-501-1253
Melissa@citygateproductions.com
www.50thBeachBirthday.com
Tuesday, July 7-24 Theatre
The Drawer Boy, "Michael Healey's touching story about lives and healing deep hurts"
7:30p.m. and Sunday matinees at 2:00p.m.
July 7-10, July 18-19, July 21, 23-24
Terrific Tuesdays, July 7 & 21: $25 for two tickets.
Koger-Gamache Studio Theatre
Limelight Theatre
11 Old Mission Road
904 825-1164
www.limelight-theatre.org
Tuesday, July 7- Open Mic
Speak Easy, "for poets, writers, singer/songwriters, and anyone with something to say"
First Tuesday of each month.
6-8p.m.
City Coffee Company
1280 A North Ponce de Leon Blvd.
904-444-1574 (Kaspar)
Wednesday, July 8- Concert
Midlife Crisis, " Classic rock"
7p.m. Free
St. Johns County Pier Park Pavilion
350 A1A Beach Boulevard, St. Aug. Beach
904 347 8007
www.thewednesdayconcert.com
www.staugbchcivicassoc.com
Thursday, July 9- Concert
Concerts in the Plaza
Ancient City Slickers, "Big fun music"
7-9p.m. Free.
Plaza de la Constitucion, St. Augustine
904 825 1004
www.plazaconcerts.com
Thursday, July 9- July 11-Theatre
Godspell Junior, "unique reflection on the life of Jesus."
Limelight's KidzfACTory
July 9-11 at 2p.m.
July 12 at 7:30p.m.
Limelight Theatre
11 Old Mission Road, St. Aug.
904 825-1164
www.limelight-theatre.org
For additional details on the cultural events reported to Historic City News by St. Johns Cultural Council, visit their website at www.stjohnsculturalcouncil.org
Share your thoughts with our readers >>