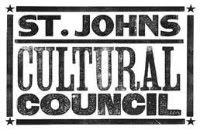 Please call ahead, as changing weather conditions may affect some events.
Thursday, June 25 – Concert
Concerts in the Plaza
Moderate Chop
"American eclectic standards"
7-9p.m. Free
Plaza de la Constitucion in St. Augustine
904 825 1004
www.plazaconcerts.com
Thursday, June 25-27-Celebration
2009 Greek Landing Day Events
Thurs: 5:30p.m.- Opening Reception: Steven Papadatos: A Retropective of One Man's 40 year Career
Fri: 9a.m. Orthos, Divine Liturgy and Colonists Memorial Service
11a.m.: Proclamation by the Mayor
Sat: 10a.m. to 3p.m.- Greek Landing Day Glendi in the DeMesa Yard
St. Photios Greek Orthodox National Shrine
41 St. George Street, St. Augustine
904 829 8205
Friday, June 26- Movie
Dancing to New Orleans, " examines how New Orleans affected Louisiana's unique musical heritage."
7p.m.
Unitarian-Universalist Fellowship
2487 A1A South, St. Aug.
904-687-1543
June 27-Dinner/Dance
The 2009 Wildflower Clinic Ball
Entertainment by Tim Rippey, live auction by Mayor Joe Boles, silent auction, and catering by Valerie Kline
6-11p.m. Tickets: $45 per person
Cocktail attire.
Reservations: 904 471-9974
Saturday, June 27- UPTOWN
Uptown Saturday Night .
Artist receptions, music, and more.
Free parking at the Mission of Nombre de Dios.
5-9p.m.
San Marco Ave, St. Augustine
Visit these galleries on Saturday:
SJCC's Art Advocate
76 B San Marco Ave.
The Hastings Library Watercolor Workshop
5-9p.m.
W.B. Tatter Gallery
76A San Marco
Richard Jones
Alla Prima, " a collection of drawings and paintings"
5-9p.m.
Sunday, June 24-26 – Concert
St. Augustine Music Festival
A week of classical music.
Free.
Cathedral Basilica of St Augustine
Summer Music Wed: June 24 7:30
Piano Spectacular Thurs: June 25 7:30
Brandenburg Night Fri: June 26 7:30
www.staugustinemusicfestival.org
Sunday, June 28 – Jazz Jam
St. Aug. Jazz Society Jazz Jam
2-6p.m. Donation.
The Tavern and Fresh Grill
Royal St. Augustine Golf and Country Club
301 Royal St. Aug. Parkway, St. Aug.
824-4653
or 797-3697
Wednesday, July 1- Concert
Restless Kind, " Country & classic rock"
7p.m. Free
St. Johns County Pier Park Pavilion
350 A1A Beach Boulevard, St. Aug. Beach
904 347 8007
www.thewednesdayconcert.com
www.staugbchcivicassoc.com
Thursday, July 2 – Concert
Concerts in the Plaza
The Driftwoods
"Bluegrass & beyond"
7-9p.m. Free.
Plaza de la Constitucion, St. Augustine
904 825 1004
www.plazaconcerts.com
Thursday, July 2-Fundraiser
Cutural Center at Ponte Vedra Beach
Wine Tasting Fundraiser to support CCPVB arts education programs.
5:30-7:00p.m. Tickets: $20
Urban Flats Flatbread and Wine Company
Located in The Shoppes of Ponte Vedra
330 A1A North, PV
904-280-0614
www.ccpvb.org
For additional details on the cultural events reported to Historic City News by St. Johns Cultural Council, visit their website at www.stjohnsculturalcouncil.org
Let us know what you think >>