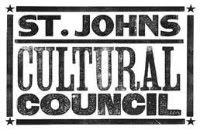 Please call ahead, as changing weather conditions may affect some events.
Through June 28- Exhibit
Appalachian Outreach Ministry Photographs by Sam Greenwood
Open till 5p.m. daily
Ponte Vedra Presbyterian Church
4510 Palm Valley Road, Ponte Vedra
904 285 8225
www.pvpc.com
Wed., June 3 – Concert
Falling Bones, "Classic rock & blues"
7p.m. Free.
St. Johns County Pier Park
350 A1A Beach Boulevard, St. Augustine Beach
904-347-8007
www.staugbchcivicassoc.com
www.thewednesdayconcert.com
Thursday, June 4 – Concert
Concerts in the Plaza
Falling Bones, "Classic rock and blues"
7-9p.m. Free
Plaza de la Constitucion in St. Augustine
904 825 1004
www.plazaconcerts.com
Thursday, June 4- Theatre
The Rocky Horror Show, " Richard O'Brien's loud, funny, raucous, and bawdy show."
Recommended for adult audiences only.
Thursday, Friday, Saturday at 7:30p.m.
11p.m. show on June 20.
Show runs June 4-20.
Tickets: $25. Student, senior, and military discounts available.
904 825 1164
www.limelight-theatre.org
Friday, June 5- Movie
Dirty Dancing
8:00p.m. Free
St. Augustine Amphitheatre
1340C A1A South, St. Augustine
904 471 1965
www.staugamphitheatre.com
Friday, June 5-City-Wide Happening!
First Friday Artwalk
Shops and galleries open from 5-9p.m. all over St. Augustine. Free trolley.
Refreshments, music, local art, and more.
P.A.St.A Gallery
Teri Tompkins
Oil Portraits
Reception 5-9p.m.
214 Charlotte Street, St. Aug.
904 824 0251
www.pastafineartsgallery.net
Anastasia Books
Celebrating Hastings
Reception 5-9p.m.
Photographs, student poetry, book signings, student art, Slow Food info, Johnnie's Cafe
81-C King St., St. Aug.
904 827 0075
The Gallery @ Screen Arts
Kelley Lucas
I Can Shift. Cannot Steer- New Works
Reception 5-10p.m.
228 W. King Street, St. Aug.
904 829-2838
http://screenartsflorida.com
Casa Monica
Expressions of a Cancer Journey The Lilly Oncology on Canvas tour
Reception 6-8p.m. Free
Silent Auction to benefit The Cancer Institute at Flagler Hospital's Education and Support Center
95 Cordova, St. Augustine
www.lillyoncologyoncanvas.com
Friday, June 5-Special Event
Heart of Reading, "Community leaders read excerpts from their favorite books"
Food, beverages, Mayor Joe Boles acts as emcee
5-7p.m. Tickets: $30
The Markland House/Flagler College
904 819 6351
Friday, June 5-Benefit for the Arts
Celebrate! An Evening of Moonlight & Music, "Fundraiser for arts education and outreach programs"
Music by Broadway artist, Michael Cavanaugh.
7p.m. Tickets: $100 per person
TPC Sawgrass Clubhouse
For ticket information visit:
www.celebratearts.com
Saturday, June 6- Pirates
Drake's Raid, "Authentic re-creation of Drake's Raid of 1586"
10a.m. to 5p.m.
Fountain of Youth
11 Old Magnolia Ave., St. Aug.
7p.m. Running battle on Orange Street to the Plaza
Free
904 829 3168
Saturday, June 6- Sand Sculpture
Sand Sculpting Lessons
Free, each first Saturday
10a.m. – Noon
Through Oct. 3
Ocean Trace entrance to St. Augustine Beach
904 471 2555
www.50thbeachbirthday.com
Saturday, June 6-Lecture/Demo
Ancient Wisdom Teachings
Panel discussion following the lecture.
6p.m. Free, but donations welcome.
Unitarian-Universalist Fellowship
2487 A1A, St. Aug. Beach
904 461-9788
Sunday, June 7-Opening
Honors Show, "Open subject, open media, award winning work."
2-5p.m. Free
St. Augustine Art Association
22 Marine St., St. Augustine
904 824 2310
www.staaa.org
Wednesday, June 10- Concert
Music by the Sea Concert Series
Crabgrass, "Country Rock"
7p.m. Free
St. Johns County Pier Park Pavilion
350 A1A Beach Boulevard, St. Aug. Beach
904 347 8007
www.thewednesdayconcert.com
www.staugbchcivicassoc.com
Thursday, June 11 – Concert
Concerts in the Plaza
Bob & Joline's Friends of Mine Band, "Acoustic Americana"
7-9p.m. Free.
Plaza de la Constitucion, St. Augustine
904 825 1004
www.plazaconcerts.com
Thursday, June 11- Concert
Elvis Perkins, "New York and California raised folk art artist"
8:30p.m. Tickets: $10
Cafe Eleven
501 A1A Beach Blvd., St. Aug.
904 460 9311
www.cafeeleven.com
For additional details on the cultural events reported to Historic City News by St. Johns Cultural Council, visit their website at www.stjohnsculturalcouncil.org
Share your thoughts with our readers >>