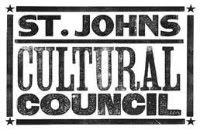 Please call ahead, as changing weather conditions may affect some events.
Friday, September 11 & 12- Book Festival
Florida Heritage Book Festival
Two days of presentations by Florida authors, writing workshops, panel discussions, book signings, children's activities and a keynote presentation by U.S. Senator Mel Martinez.
For a complete schedule visit www.fhbookfest.com
Friday, September 11- Fireside Chat
A Fireside Chat with FDR
180 Marine Street, Saint Augustine Phone: 904-209-3646
stjohnscoa.com
Event Pricing: $7.00
A Fireside Chat With FDR will be hosted by The COA Coastal Community Center. Chat with FDR, who is portrayed by Ed Beardsley a FDR scholar. He has created a special evening to engage in lively discussion about the New Deal, the WPA and the other accomplishments of his administration. The evening will include sharing insights and memories as well as looking at solutions that once worked to transform an economy. Enjoy light refreshments while conversing with this historic figure that helped reshape the economy of his time.
7-8:30 pm
Friday, September 11- Remembrance
The Ceremony of Remembrance
Posting of Colors, Invocation, Musical presentation, and moment of silence.
Plaza de la Constitucion
8:30a.m.
904-825-1004
Friday, September 11- Art Opening
Speaking to the Soul, The Art of Christine Cousart
6279 A1A South, St. Augustine Phone: 904-471-5808
Event Pricing: free
Artist Reception and Opening for Christine Cousart from 5:30-8:30pm Friday Sept. 11th. Exhibit will continue through Sept. 22.
Gallery hours 10am-6pm
Friday, September 11 – Movie
Roads to Koktebel (2003), "A road movie that plays out as a restrained human drama."
Moscow International Film Festival winner.
7p.m.
Unitarian-Universalist Fellowship
A1A & Florida Ave.
904-687-1543
Saturday, September 12- Surf/Dogs
Surf Experience and Good Dog Fashion Show
St. Aug. Beach's 50th Birthday Celebration continues.
9a.m Registration for Surf Experience lessons.
$5 registration.
Surf demos, reggae music and more.
9a.m-12 noon
Good Dog Fashion Show
Registration at 1p.m. $15
Doggy Fashion show begins at 2p.m.
Jimmy Parrish Band at 12 noon.
Food, crafts, vendors will be set-up throughout the day.
Through September- Art Exhibit
Mirrors, An exhibit by Jan Tomlinson Master
"A series of antique mirrors etched with text taken from a diary."
57 Treasury
144 King Street
904-827-1707
Tuesday, September 15- Play Reading
Gross Indecency-The Three Trials of Oscar Wilde
11 Old Mission Ave., St. Augustine Phone: 904-929-5807
Event Pricing: $20
A staged reading of "Gross Indecency-The Three Trials of Oscar Wilde" by Moises Kaufman. Adult content. Senior & student discounts available. Cash or check. Reservations or info 904-929-5807.
7:30 pm
Tuesday, September 15- Flagler Forum
Flagler College Forum on Government
Chuck Raasch, Gannett Washing Bureau correspondent, Obama 2.0
7p.m. Free
Flagler College Auditorium
14 Granada St., St. Augustine
904-819-6400
www.flagler.edu
Tuesday, September 15, 2009 – Storytelling
Untold Stories from St. Augustine Civil War Era
28 San Marco Ave., St. Augustine Phone: 904-808-7211
storyteller.net/tellers/sims
Event Pricing: $8.00
The Tellers of St. Augustine bring their first performance to San Marco Theatre with a continuation of the "Theater of the Mind Storytelling series. The program features the enlightening & entertaining stories of St. Augustine's native-born Confederate General Edmund Kirby-Smith & his bride Cassie Selden.San Marco Theatre is located across from Ripley's Museum.
7:30p.m.
Wednesday, September 16- Guild Meeting
EMMA Guild meeting, support team for the EMMA Concert Series. Returning and new members welcome.
1p.m.
Southeast St. Johns County Public Library
6670 US 1 South
904-797-2800
www.emmaconcerts.com
Wednesday, September 16, 2009-Music
Music by the Sea
350 A1A Beach Blvd., St. Aug. Beach Phone: 904 347 8007
www.thewednesdayconcert
Event Pricing: Free
Amy Alysse – Blues, contemporary, dance
7p.m.
Friday, Sept. 18- Sunday, Oct. 18-Theater
Limelight Theatre to present PICNIC on stage.
11 Old Mission Ave., St. Augustine Phone: 904-825-1164
www.limelight-theatre.org
Event Pricing: $25.00
The Limelight Theatre's 2009-2010 season will kick off with the opening of "Picnic" by William Inge on the Matuza Mainstage. "Picnic" runs from Sept. 18-Oct. 18th with a champagne reception on OPENING NIGHT. Showtimes will be Thursday Friday and Saturday at 7:30pm and Sunday at 2:00 pm. Tickets are $25.00 with a special Terrific Tuesday performance Sept. 22 featuring two tickets for $25.00. A special preview tickets are also available for Sept. 17th at $10.00 per ticket. Box Office is open Tu-Sa 10am-4pm or call 904-825-1164.
For additional details on the cultural events reported to Historic City News by St. Johns Cultural Council, visit their website at www.stjohnsculturalcouncil.org
Let us know what you think >>