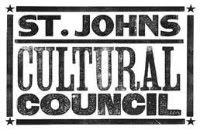 Please call ahead, as changing weather conditions may affect some events.
Thursday, September 3 – Concert
Gatorbone, "old time to jazz"
Concerts in the Plaza
7-9p.m. Free
Plaza de la Constitucion in St. Augustine
904 825 1004
www.plazaconcerts.com
Thurs.-Sat., Sept. 3-5- St. Aug. Bday
St. Augustine's 444th Birthday Celebration
Three days of events around St. Augustine.
Living history, exhibits, 16th century cooking contest, and more.
For a full schedule of events and times visit: St. Augustine's Birthday Schedule
September 4- First Friday Artwalk!
Galleries of St. Augustine open from 5-9p.m.
New exhibits, refreshments, music, and more.
Simple Gestures
The Artwork of Carinne Marrazzo,
"Whimsical owls caught by surprise"
Anastasia Blvd. next to Gypsy Cab
904 827-9997
St. Augustine Art Association
Fall Member's Show
22 Marine St.
Cathedral Basilica
Art Walk Concerts
6:45p.m.
Cathedral organist, Shannon McKay "works of Bach, Lebegue and more"
Cathedral Basilica of St. Augustine
35 Treasury St.
904 824-2896
Pasta Gallery
The Artwork of Thery McKinney
"Mixed media and calligraphy"
214 Charlotte St.
904 824-0251
www.pastafineartsgallelry.net
Sat. & Sun., Sept. 5-6 – Acrobatics
Cirque D'Or, "Golden Dragon Acrobats"
7:30p.m. Tickets: Adults $12,
Seniors/kids under 12 $6
St. Augustine Amphitheatre
1340C A1A South, St. Aug
904-209-3750
www.staugamphitheatre.com
Sunday, Sept. 6- Art opening
Fall Member's Show
2-4p.m.
St. Augustine Art Association
22 Marine St., St. Augustine
904-824-2310
Monday, September 7- Concert
St. Augustine Jazz Society presents
The Boston Connection with Gill Surrett and a Jazz Society Jam Session
1-5p.m. Free
Concerts in the Plaza
Plaza de la Constitucion
904 825-1004
www.plazaconcerts.com
Monday, Sept. 7- Eat In!
Slow Food First Coast's Eat In
"To demonstrate their commitment to getting real food in school lunches"
12noon to 2p.m.
Public potluck
Florida Agricultural Museum
7900 Old Kings Road, Palm Coast
www.slowfoodfirstcoast.com
Tuesday, Sept. 8, 15, 29 – Reading
Gross Indecency- The Three Trials of Oscar Wilde by Moises Kaufman presented by A Classic Theatre
7:30p.m. Tickets: $20 Senior/Student discounts available.
Limelight Theatre's Studio Stage
11 Old Mission Road
904-829-5807
jtrahner@gmail.com
Wednesday, Sept. 9- Concert
Falling Bones, "Classic Rock & blues"
7p.m. Free
St. Johns County Pier Park Pavilion
350 A1A Beach Boulevard, St. Aug. Beach
904 347 8007
www.thewednesdayconcert.com
www.staugbchcivicassoc.com
For additional details on the cultural events reported to Historic City News by St. Johns Cultural Council, visit their website at www.stjohnsculturalcouncil.org
Let us know what you think >>