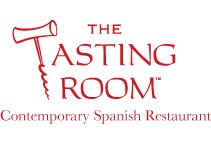 The Tasting Room Restaurant reported to Historic City News that they will be offering live entertainment and a Spanish Wine Dinner Friday, August 28, 2009.
There will be a 6:30 p.m. reception and 7:00 p.m. dinner.
The evening will be a combination of Classic Spanish wines paired with The Tasting Room's amazing Spanish food and a representative from the Spanish importer and winery.
The cost is $95.00 per person. Seating is limited so call (904) 810- 2400 for reservations if you would like to attend. The dinner is limited to 24 people.
The Tasting Room has announced new hours and live music every night.
Lunch: Wednesday – Sunday 11:30 am – 3 pm
Dinner: 7 nights a week at 5 pm
NOW OPEN SUNDAYS! 11:30 am – 9 pm
Monday – Wednesday nights the music begins at 7 pm.
Thursday through Saturday the music begins at 8 pm.
Sundays the music is 3-6 pm.
Meraux Dantes, Magician, performs each Thursday, Friday and Saturday evenings from 8 – 11 pm.
Latin & Salsa Dance Lessons with Apryl Smathers!
Thursday evenings from 6:30 pm – 8 pm on August 27th and September 10 and 24
Classes are $15 per person, per class or $20 per couple! Sign up now at (904) 810-2400
Monthly Event: First Tuesday Wine Tasting
The Latest and Greatest
First Tuesday Wine Tasting
6 – 8 pm at The Tasting Room, 6- 8 wines will be tasted! Located at 25 Cuna Street
$10 per person!
Light Tapas will be served with the wines. All wines in the tasting are available for "to go" purchase at reduced rates Wine Tasting night only! Please call 904-810- 2400 for reservations.
2009 Tuedays:
September 1: South American Wine Tasting with Ian of Stacole Dist.
October 6: Spooky Wines with Mary of National Dist.
November 3: 3rd Anniversary of our Wine Club with Beth of Southern Dist.
December 1: Bodacious Bubbles & Ravenous Reds with Mary of National Dist.
Who's On Stage?
Upcoming Live Music
Mondays:
Music- Luis Peral , Cuban Music (guitar)
Tuesdays:
Music- Goliath Flores, Latin Music (guitar and a trumpet like you've never seen!)
Wednesdays:
Music- Ajamu Mutima & Dorian Lopez, (African instruments)
Thursdays:
Magic- Meraux Dantes
Music- Soulo, original, Jazz & R/B Music
Fridays:
Magic- Meraux Dantes
Music- Rotation of Latin and Jazz Music
Saturdays:
Magic- Meraux Dantes
Music- Goliath Flores and Flamenco Dancer: Joel Mejina
Sundays:
Music- Luis Mario, Sr.
Let us know what you think >>