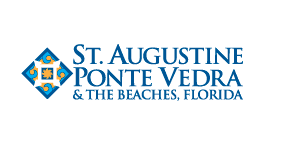 In a report to Historic City News from Communications Director Jay Humphreys with the St. Augustine Visitors and Convention Bureau, we discovered a wealth of weekend activities including Daryl Hall and John Oates in concert.
HALL & OATES IN CONCERT
From their first hit in 1974 through their heyday in the '80s, Daryl Hall and John Oates' smooth, catchy take on Philly soul brought them enormous commercial success — including six number one singles and six platinum albums. The gates open at 6:30 and the show begins at 8 p.m. at the St. Augustine Amphitheatre, located at 1340 A1A South in St. Augustine. To purchase tickets, visit www.ticketmaster.com. For more information, call 904.471.1965 or visit www.StAugAmphitheatre.com.
ST. JOHNS COUNTY ANNUAL EASTER EGG HUNT
Bring the family with their baskets for the annual Easter Egg Hunt sponsored by St. Johns County Parks and Recreation. The hunt takes place at four different locations throughout the county at 10 a.m. The Easter Egg Hunt is for children ages eight and younger. Participants must bring their own basket to collect their eggs. The events will be held at the following locations: Al Wilkie Park, 6150 S. Main Street, Hastings; Davis Park, 210 Davis Park Road, Ponte Vedra; Treaty Park, 1595 Wildwood Drive, St. Augustine; and at Veterans Park, 1332 Veterans Parkway, St. Johns. For more information, call 904.209.0377.
CORAL REEF ADVENTURE AT WORLD GOLF VILLAGE IMAX THEATRE
Come learn about the underwater world of coral reefs when Coral Reef Adventure returns to the World Golf Hall of Fame IMAX® Theater's giant screen. Following the real-life expedition of ocean explorers and underwater filmmakers Howard and Michele Hall, moviegoers will feel part of the Hall's exploration as they travel to the islands through the sun-drenched waters of the South Pacific to document the health and beauty of coral reefs. World Golf Hall of Fame and IMAX® Theater is located at the World Golf Village, at exit 323 off I-95 in St. Augustine. For show times and ticket prices, visit www.WGV.com or call the box office at 904.940.
Saturday: April 11
Washington Oaks GArden State PArk Plant Sale
Celebrate the arrival of spring by purchasing Florida native plants for your home, patio or garden. A portion of the plants were propagated and grown in the park by volunteers. All proceeds benefit the park for enhancement of current and new facilities. The sale takes place from 10 a.m. to 2 p.m. at Washington Oaks State Gardens, located at 6400 N. Ocean Blvd., Palm Coast. Admission to the park is $5 per vehicle. For more information, call 386-446-6783, or email mark.giblin@dep.state.fl.us.
Sunday: April 12
ST AUGUSTINE EASTER PROMENADE
Participate in this annual event featuring locals and visitors alike promenading through the Plaza de la Constitucion in their Easter finery. Prizes are awarded for prettiest hats, largest family, family from farthest away, best-dressed animals and more. The promenade takes place at 12:30 p.m. For more information, call 904.824.4991.
51st ANNUAL EASTER PARADE
Enjoy the spectacle of marching bands, floats, drill teams, clowns, the Royal Family and the city's carriage horses wearing hats donated by nationally- recognized women. The parade begins at 3 p.m. at the Mission of Nombre de Dios and winds through downtown St. Augustine. Trophies will be presented in four categories. For more information, call 904.824.4991.
Share your thoughts with our readers >>