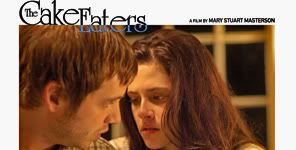 The St. Johns Cultural Council announced to Historic City News that this month's Dinner and a Movie will feature The Cake Eaters.
The performance will be Monday, August 31, 2009. Doors open at 6:00 p.m., Dinner at 6:00 p.m., Movie at 7:00 p.m.
The menu features Chicken Cacciatore, Vegetable Lasagna, Seafood Paella, Salad with Gypsy Dressing, Roasted Vegetable Medley, Assorted Desserts and Coffee. A full cash bar is available.
Shows sell out quickly. Reservations are a must and can be made by calling 904-824-8244.
The Cake Eaters is a quirky, small town, ensemble drama that explores the lives of two interconnected families coming to terms with love in the face of loss.
Living in rural America, The Kimbrough family is a normally odd bunch; Easy, the patriarch and local butcher, is grieving over the recent loss of his wife, Ceci, while hiding a secret ongoing affair for years; Beagle, his youngest son who was left to care for his ailing mother, works in the local high school cafeteria by day but has a burning passion inside that manifests itself through painting street signs; and the eldest son, Guy, has been away from the family for years while pursuing his rock star dream in the big city until the day he learns of his mother's passing and that he's missed the funeral.
The Cake Eaters won the People's Choice Award for Best American Indie Film- 2007 Ft. Lauderdale International Film Festival and was directed by Mary Stuart Masterson.
The Cake Eaters stars Kristen Stewart, Aaron Stanford, Bruce Dern, Elizabeth Ashley, Melissa Chessington Leo, Jesse L. Martin and Miriam Shor.
Let us know what you think >>