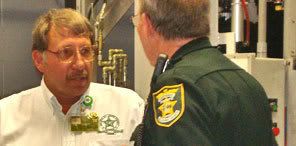 SJSO Media Relations Officer Kevin Kelshaw reported to Historic City News this afternoon that a drowning victim has been transported to an area hospital for treatment following the discovery of his body in the Atlantic Ocean.
Deputies, along with County Rescue Personnel, responded to a report of a man found face down in the ocean at 1:30 p.m. today.
The man was spotted in the 1100 block of Ponte Vedra Boulevard in Ponte Vedra Beach.
The unknown man, believed to be in his 50's, was pulled from the water and CPR was performed before he was transported to the hospital.
Let us know what you think >>