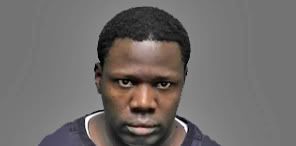 Kevin Kelshaw reported to Historic City News this afternoon that a 43-year old St. Johns County man was arrested on several charges following the execution of a search warrant at his home early Wednesday evening.
Detectives with the Sheriff's Office Special Investigations Unit arrested the suspect, identified as Curtis Clinton Jones, 43, 2895 Hilltop Rd., without incident. He was charged with trafficking cocaine, possession of a weapon by a convicted felon, possession of less than 20 grams of cannabis, and possession of drug paraphernalia.
Detectives began the investigation after learning that the suspect was possibly involved in narcotic's transactions. Detectives developed probable cause and obtained a search warrant. That warrant was served at 6:15 p.m. Thursday with assistance from the Community Emergency Team without incident.
The search resulted in the seizure of nearly 41 grams of crack cocaine, over 12 grams of marijuana, and over $1,900 in cash believed to be profits from alleged illegal narcotics sales. Detectives also seized a 9mm pistol and a 2001 Nissan pickup truck along with other items of alleged drug paraphernalia.
Jones was booked into the County Jail where he remains in lieu of bonds totaling over $255,000. The investigation into other individuals associated with Curtis Jones is ongoing.
Share your thoughts with our readers >>