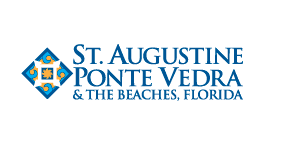 Communications Director Jay Humphreys with the St. Augustine Visitors and Convention Bureau reported to Historic City News that movies, arts and chocolate top several event choices in America's Oldest City this weekend.
Friday: February 13
ART IN THE ADMINISTRATION BUILDING
Experience a diverse selection of paintings created in outdoor settings in Crescent Beach when this exhibit opens at the new St. Johns County Administration Building. Presented by the St. Johns Cultural Council and the Board of County Commissioners, the exhibit will be open to the public Monday through Friday, 8 a.m. to 5 p.m., through May 8. The new Administration Building is located at 500 San Sebastian View just south of the county's Lewis Speedway complex. For more information, call 904.826.4116
UNDER THE SEA AT WORLD GOLF VILLAGE IMAX
Be transported to some of the most exotic and isolated undersea locations on Earth during the premier of this spectacular IMAX film presentation. Under the Sea will allow viewers to experience face-to-face encounters with some of the most mysterious and stunning creatures of the sea and offers a uniquely inspirational and entertaining way to explore the impact that global climate change has had on ocean wilderness. Under the Sea will be a regular feature at the IMAX through January 10, 2010. For show times and ticket information, call 904.940.4123
Friday and Saturday: February 13-14
BLUZFEST 2009
Experience the best of the blues at the 2009 edition of the St. Augustine Bluzfest. The fun takes place at Hurricane Patty's, 69 Lewis Boulevard, and begins on Thursday at 6 p.m. with a live recording of The Tornadoes. Friday features JW Gilmore and Soulo from 6 to 10 p.m. Saturday is a special Valentine's Day fundraiser for the St. Francis House from 1 to 5 p.m. Chicago Blues Diva and multiple Grammy nominee, Zora Young will be the featured performer. Gates open at noon and a $5 donation is requested. On Saturday from 6 to 10 p.m. Tony O and all the Bluzfest musicians will "mix it up"! Bluzfest will also feature a blues-themed art show. For more information call 904.540.1449.
Saturday and Sunday: February 14-15
PRESIDENT'S DAY WEEKEND AT THE WORLD GOLF HALL OF FAME
Take a special guided tour and learn some fascinating facts about American Presidents and their love affairs with golf when the World Golf Hall of Fame presents its annual President's Day weekend. With regular museum admission, the public can tour the museum, including its newest exhibit, "Bob Hope: Shanks for the Memory," to find a collection of golf stories and Presidential memorabilia. Guests will have the in the Hall's "Oval Office" opportunity to enjoy a variety of contests within the museum as well as on the Challenge Hole and Putting Course (which was put to the test by former President George H.W. Bush). In addition, individuals can enjoy a photo opportunity with one of the presidents (courtesy of Potter's Wax Museum in St. Augustine) in the Hall's "Oval Office". Throughout the weekend, active, retired and reserve military can enjoy free admission to the Hall of Fame and putting course (including a discount for dependents). For more information, call 904-940-4123
LOVE LETTERS
Get romantic when Independent Artists presents the Pulitzer Prize-nominated Love Letters. Directed by Anne Kraft, the performances will take place on Saturday at 2 p.m. and 7:30 p.m. and on Sunday at 2 p.m. All performances will take place at the St. Augustine Beach Front Resort located at 300 A1A Beach Boulevard in St. Augustine Beach. Tickets are $15. For more information or reservations, call 904.794.7455.
Saturday: February 14
ROMANTIC PIANO THOMAS PANDOLFI
Experience the innovative creations of American Pianist Thomas Pandolfi. His career includes performances with such European orchestras as The George Enescu Philharmonic, The Moravian Philharmonic, and the National Philharmonic of the Republic of Moldova, as well as a number of American symphony orchestras. The performance begins at 8 p.m. at the Flagler College Auditorium located on Granada Street in St. Augustine. Tickets are $22 per person. For more information, call 904.797.2800
WASHINGTON OAKS GARDENS PLANT SALE & CITRUS SHOWCASE
Join the Friends of Washington Oaks for their 2nd Saturday Plant Sale from 10 a.m. to 3 p.m. Choose from citrus plants for the patio/lanai, Valentine's plants for your sweetheart and many other varieties. A portion of the plants for sale were propagated and grown right there in the park by volunteers. All proceeds benefit the park for enhancement of current and new facilities. Plus, there will be guided tours of the park's citrus groves and presentations on growing and cooking with citrus. Regular park entrance fees apply during the plant sale. For more information, call 386.446.6783
GTM RESEARCH RESERVE FAMILY FUN KAYAK EXPERIENCE
Come explore the Guana River Aquatic Preserve and the Environmental Educational Center with the whole family! Ripple Effect Ecotours will offer kayak tours designed for ages 6 and up that will surely captivate nature lovers of all ages. Tours take place from 1 to 3 p.m. Tour price is $45 for adults and $35 for kids ages 6 to 15 and includes admission into the reserve, photos of the tour and access to the Environmental Educational Center at the GTM Research Reserve! The GTM Research Reserve is located on A1A approximately 8 miles north of St. Augustine at 505 Guana River Road in Ponte Vedra Beach. For more information or to make reservations, call 904.347.1565
Sunday: February 15
FLORIDA HIGHWAYMEN ART EXHIBIT
Come see classic Florida folk art during this one-day exhibit in St. Augustine. In the late 1950's, the Highwaymen, a loose association of 25 young black artists from the Ft. Pierce area, supported their families by selling their artwork along the highways of Florida. Working with inexpensive materials, the Highwaymen produced an astonishing number of landscapes that depict a romanticized Florida — a faraway place of wind-swept palm trees, billowing cumulus clouds, wetlands, lakes, rivers, ocean, and setting sun. The exhibit is open from noon to 5 p.m. in the upstairs gallery of the Excelsior Museum and Cultural Center located at 102 Martin Luther King Avenue in St. Augustine. For more information call 904.826.4116
NOTE: St. Johns County residents with a valid ID are always admitted free of charge to Government House Museum, the Lightner Museum, the Colonial Spanish Quarter Museum, the Fountain of Youth, the Ximenez-Fatio House, the Oldest Wooden Schoolhouse, and the Spanish Military Hospital Museum and the Father Miguel O'Reilly Museum. The daily tours and wine tastings at the San Sebastian Winery are free to everyone. Also, admission is free to everyone at the Authentic Old Drug Store, Fort Matanzas National Monument, St. Photios Chapel, the Peña-Peck House and the Father Miguel O'Reilly Museum. (Donations are welcomed)
Share your thoughts with our readers >>