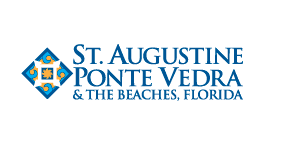 Communications Director Jay Humphreys with the St. Augustine Visitors and Convention Bureau updated Historic City News on this weekend's entertainment events.
Friday: July 17
THE OFFSPRING AT ST. AUGUSTINE AMPHITHEATRE
Experience The Offspring — live and in person! One of the most popular punk-style bands in the U.S., The Offspring will perform at the St. Augustine Amphitheatre located at 1340 A1A South in St. Augustine. The show starts at 6:30 p.m. and tickets are $27.50 to $39.50. For more information, call 904.471.1965
LIMELIGHT THEATRE – ROUNDING THIRD
Enjoy a sportingly fun production of Richard Dresser's story that puts two fathers – complete opposites – in charge of coaching a little league team. The show takes place at Limelight Theatre, located at 11 Old Mission Rd., St. Augustine. Show times are 7:30 p.m. on July 17, 25 & 28, and 2 p.m. on July 26. Tickets are $20 per person. For more information, call 904.825.1164
Saturday and Sunday: July 18 & 19
NATIONAL MONUMENTS FREE WEEKEND AT CASTILLO DE SAN MARCOS
Come explore the Castillo de San Marcos for free. The National Park Service is waiving entrance fees for this special weekend. On both Saturday and Sunday, staff and volunteers will present historic weapons firing demonstrations and living history programs about the culture of an eighteenth century Spanish garrison. The weapons demonstrations will take place, weather permitting, at 10:30, 11:30, 1:30, 2:30, and 3:30 p.m. Ranger-led programs are presented every hour daily. The Castillo de San Marcos is located on Avenida Menendez on St. Augustine's Bayfront. Summer hours are 8:45 am until 7:15 pm. For more information, call 904.829.6506
Saturday: July 18
GUIDED BEACH WALK AND PINE SNAKE TALK
Go on a two-hour, guided beach walk with GTM Research Reserve Volunteer Rick Edwards. Meet at 9 a.m. at the Guana South Beach parking lot ($3 per vehicle) approximately two miles north of the Environmental Education Center which is located at 505 Guana River Road, about 8 miles north of Vilano Beach is South Ponte Vedra Beach. Reservations are required for the walk and can be made by calling 904.823.4500. At 11 a.m., Jake Fitzroy will make an entertaining presentation about the pine snake at the Environmental Education Center.
Sunday: July 19
Moe & Ratdog at the St. Augustine Amphitheatre
Enjoy an entertaining evening of musical fusion of backgrounds (progressive rock, jazz, and blues) and talents that produce an electrifying performance by two great bands, Moe and Ratdog. The performance takes place at the St. Augustine Amphitheatre, Florida's newest outdoor performing arts venue, located at 1340 A1A South on St. Augustine's Anastasia Island. For more information, call 904.471.1965
Share your thoughts with our readers >>