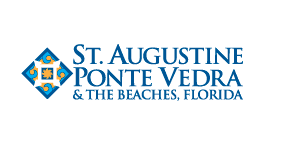 In a report to Historic City News from Communications Director Jay Humphreys with the St. Augustine Visitors and Convention Bureau, our readers learn about some local entertainment options for this weekend
Friday and Saturday: March 20-21
MYSTERIES OF THE GREAT LAKES
Discover America's "inland seas" at the opening of this new IMAX presentation titled Mysteries of the Great Lakes at the World Golf Hall of Fame. The film explores the beauty of the Great Lakes and tells the story of their degradation and redemption by humans. Friday evening, the film will be shown at 4 and 7 p.m. Saturday's showings are at 11 a.m., 1, 2, 4 and 7 p.m. From 11 a.m. to 2 p.m., moviegoers can enjoy free samples of Moose Tracks ice cream and sign up to win prizes from the Dolphin Encounter at Marineland and Gander Mountain. Ticket purchasers also receive discounts on admission to the Museum of Science and History in Jacksonville and Marineland. For more information, call 904.940.4123 or go to www.wgv.com .The World Golf Hall of Fame is located at I-95 Exit 323 in St. Augustine.
Saturday: March 21
17TH ANNUAL LIGHTHOUSE FESTIVAL & MICHELOB ULTRA 5K
Bring your family and join the fun when admission to the tower, grounds, and museum is free from 11 a.m. to 6 p.m. The historic Light Station will offer something for everyone, including local musicians and entertainers throughout the day, special games and crafts for children, food, living history portrayals, pony rides, terrestrial and maritime archaeology activities, contests and much more. The Annual Michelob Ultra Twilight 5K Run begins at 4:30 p.m. on the road in front of the Keeper's House. The Shepard and Shepard Fun Run begins at 5 p.m. Advance registration is required to take part in the 5K Run. To register, call 904.824.3939. St. Augustine Lighthouse and Museum is located at 81 Lighthouse Avenue, St. Augustine. For more information, call 904.829.0745 or visit www.staugustinelighthouse.com.
RAISE THE ROOF
Have fun while benefiting the St. John's Council on Aging's new building, River House. The all-you-can-eat barbeque dinner and dance begins at 6 p.m. at the St. Augustine Gun Club located off US 1 just north of the airport. The fun, entertainment, feast and full bar are included in the ticket price of $50 per person. For more information, call 904.209.3685.
Saturday and Sunday: March 21-22
A WALK BACK IN TIME
Take a walk through the woods and encounter folks from Florida's past, including Timucuans, Spaniards, free blacks, British, Seminoles, Confederates, moonshiners, women of the rural South and more! It all takes place from 10 a.m. to 4 p.m. each day at The Florida Agricultural Museum located at the corner of U.S. 1 and Old Kings Road just over the Flagler County line. Admission is $6 for adults and $4 for children. For more information, call 386.446.7630.
Share your thoughts with our readers >>