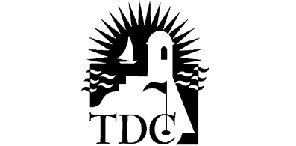 Historic City News has learned that the St. Johns County Tourist Development Council (TDC) will hold a workshop to assist not-for-profit groups in applying for funding support for special events.
The available funding, called Category Two, comes from the three percent tax collected by the county on short-term accommodation rentals. Category Two funds are used for arts, cultural, and other special events conducted in the county.
Last year, the TDC awarded over $450,000 in funding support for special events.
The workshop will provide a detailed review of the application guidelines for Category Two funding. Groups applying for Category Two funds must have at least one representative attend the TDC workshop. Funding applications from groups not represented at the workshop will be disqualified.
The workshop will take place on Friday, March 27, 2009 in the County Auditorium located in the new St. Johns County Administration Complex at 500 San Sebastian View.
Workshop hours will be 1 – 3 p.m. Attendees should RSVP no later than March 25 by calling Dena Masters at the TDC, 823.2680.
Since the program was initiated in 1989, more than $6 million in Category Two funding has been awarded to not-for-profit groups staging special events in St. Johns County.
Share your thoughts with our readers >>