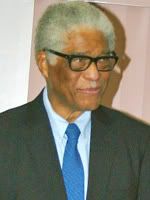 ACCORD cordially invites you to attend an 80th Birthday Celebration for Dr. Robert B. Hayling "Father of the Civil Rights Act of 1964" on Friday, November 20th, 2009.
The day will be marked with the unveiling of a Freedom Trail Marker (Replica) at his former home 160 Dr. Martin Luther King, Jr. Ave. at 4:00 P.M.
Afterwards, please join us for a Dutch treat birthday dinner at the Aviles Restaurant (Hilton Hotel) 32 Avenida Menendez, St. Augustine, Fl at 5:00 P.M.
Dessert & Coffee Complimentary
RSVP (386) 986-4121
Let us know what you think >>