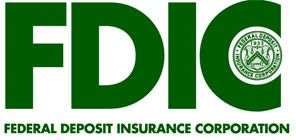 With three branches in the St. Augustine area and two more in Palm Coast, Colonial Bank has been added to the list of banks that have been closed by federal regulators.
Historic City News has learned that the FDIC shut down Colonial BancGroup Inc. yesterday; marking the biggest U.S. bank failure this year.
The Federal Deposit Insurance Corp. was appointed receiver of Montgomery, Ala.-based Colonial, with about $25 billion in assets.
The agency approved the sale of Colonial's $20 billion in deposits and about $22 billion of its assets to BB&T Corp., which is based in Winston-Salem, N.C. The failed bank's 346 branches in Alabama, Florida, Georgia, Nevada and Texas will reopen as offices of BB&T at the normal times starting today.
The FDIC reported on their website that the cost to the deposit insurance fund from the failure of Colonial is expected to cost the deposit insurance fund an estimated $2.8 billion.
The deposit insurance fund now stands at its lowest level since 1993; $13 billion as of the first quarter.
Colonial was a big lender in real estate development. While losses on home mortgages may be leveling off, delinquencies on commercial real estate loans remain a hot spot of potential trouble, FDIC officials say.
Let us know what you think >>