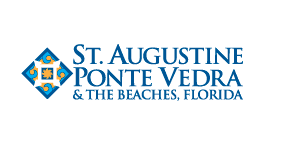 Communications Director Jay Humphreys with the St. Augustine Visitors and Convention Bureau updated Historic City News on this weekend's entertainment events.
Friday: May 15
NIGHT OWL CINEMA SERIES: HARRY POTTER AND THE SORCERER'S STONE
Enjoy a night with the family in the open air while watching the movie Harry Potter and the Sorcerer's Stone on the big screen at the St. Augustine Amphitheatre, Florida's newest outdoor arts and cultural venue. Admission to Night Owl Cinema Series is free and the show begins at 8 p.m. The St. Augustine Amphitheatre is located at 1340 A1A South in St. Augustine. For more information, call 904.471.1965.
Saturday and Sunday: May 16-17
Junkanoo Festival
Celebrate St. Augustine's historic link to Abaco, Bahamas during an authentic Junkanoo Parade and Island Musical Festival. The history of Abaco and St. Augustine is an exciting story of Loyal British families leaving St. Augustine in 1783 when England ceded St. Augustine back to the Spanish. Descendants of the original British Loyalists will be participating in the festivities. The Plaza de la Constitucion will be alive with exciting island music- including the Bahamian band De Lions de Jah. There will also be plenty of dancing, Abaco crafts, straw market and food from 1 to 7 p.m. At 2:30 p.m. join in the "Rush Out" Junkanoo parade from the Plaza heading north on St. George Street. "Rush Out will be repeated 5:30 p.m. Admission is free. On Sunday, join in the Bahamian Breakfast and Rush-out. Enjoy tasty Bahamian foods like fire engine, chicken souse, Johnny cake, scrambled eggs, peas 'n rice, grits, and fruit salad. The breakfast takes place from 9 a.m. until noon at Creekside Dinery, 160 Nix Boatyard Road, off US 1 South, in St. Augustine. Breakfast tickets are $28 per person and proceeds will benefit the Junkanoo College Fund. For more information, call 904.312.1194.
SAWGRASS ART FESTIVAL
Enjoy a day at Sawgrass attending a juried art show featuring works of some of the finest artists in the South. This year, the event will include fun-filled family activities and top quality artists. Bring the whole family to view and purchase wonderful artwork, enjoy various entertainment exhibits, visit the Kids Kreation Korner with craft work and face painting and view a special exhibit of locally-produced student art. The show takes place each day from 10 a.m. to 5 p.m. at Sawgrass Village, 1100 Sawgrass Village Drive at the corner of A1A and PGA Boulevard. Admission is free. For more information, call 904-509-9234.
Saturday: May 16
10th ANNUAL CONCOURS D'ELEGANCE
Join in the annual celebration of vintage motorcycles as the Atlantic Beach Vintage Motorcycle Club presents the 10th-annual "Riding into History: Concours d'Elegance" at World Golf Village. Hundreds of antique, vintage, custom-designed, and racing bikes, including the legendary motorcycles of Germany, will be on display. The Concours, which takes place from 10 a.m. to 4 p.m. also features motorcycle dealers, vendors, food, and entertainment. Admission is a $10 per person donation to the Buddy Check 12 breast cancer charity. World Golf Village is located off I-95 at Exit 323.
25th annual car show
Rev up your day at the 25th Annual Ancient City Auto Club Annual Antique and Collector Car Show. More than 100 antique cars and trucks will be on exhibit. It all takes place from 8 a.m. to 3 p.m. at Francis Field, located west of the St Augustine Historic Downtown Parking facility on Castillo Drive & U.S. 1 North. 8 a.m. to 4 p.m. Admission is free. There is a $20 registration fee to enter an antique vehicle in the show For more information call 904.461.9111
CHANGING OF THE GUARDS
Experience living history as park rangers & volunteers re-create the 18th century Spanish Changing of the Guards ceremony that took place each day at the St Augustine City Gates. Admission to the Castillo de San Marcos, located on St. Augustine's Bayfront, is $6 for adults and free to children 15 and under. For more information, call, 904.829.6506 x233
MONTOYA BROWER BEACHES FINE ART TRIATHLON SERIES
Run, bike or swim during this 23rd Annual Triathlon at Ponte Vedra Beach to support community physical fitness, the arts and educational outreach. This event is one in a series of events that take place at Mickler Landing in Ponte Vedra Beach. Other dates include June 13 and July 11. For more information, or to register, call 904.247.6570.
RIVER TO SEA PRESERVE NATURE WALK
Join GTM Reserve Staff for a morning walk through Flagler County's River to Sea Preserve. Look for birds, spot plants that may be flowering, or just enjoy the fresh spring air. The walk is 1.2 miles in length. Please wear closed toe shoes and meet at the River to Sea Preserve entrance (1000 feet south of the GTM Marineland Office Parking lot, located at 9741 Ocean Shore Blvd., St. Augustine FL.) The walk is from 9 to 10:30 a.m. and is free to the public. Reservations requested, please call 904.823.4500.
Sunday: May 17
TASTE OF THE BEACH
Take a nibble from the signature dishes from the finest restaurants in St. Augustine Beach at this annual 'taste-fest". The crowd and judges get to pick the coveted "Best of the Beach" restaurant at the end of the evening. Performing artist Kenyon Dye will entertain the crowd with an interactive performance with a variety of musical instruments. Admission is free and taste tickets sell for $1 each. Sample the signature dishes of more than 20 of the beaches restaurants. The Taste of St. Augustine Beach takes place from noon to 6 p.m. at St. Augustine Beach Park Pier Pavilion located at 350 A1A Beach Blvd. FREE parking and shuttle bus service will be provided. Visitors should park at the Anastasia Square Shopping Center at the intersection of A1A S and SR 312. For more information, call 904.347.8007
ST. AUGUSTINE COMMUNITY CHORUS MASTERWORKS CONCERT
Enjoy the annual Masterworks Concert, A German Requiem by JOHANNES BRAHMS, preformed by the St. Augustine Community Chorus. This talented group will perform at 3:30 p.m. at Ancient City Baptist Church, located at 27 Sevilla Street in St. Augustine. Admission is free. For more information, call 904.829.9859
Let us know what you think >>