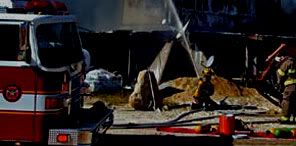 St. Johns County Fire Rescue reported to Historic City News that they responded to a residential structure fire in the 900 block of Cypress Rd. at approximately 7:15pm Sunday.
Upon arrival firefighters found a mobile home with smoke showing from the eaves and rear of the structure.
Firefighters confirmed that the structure was evacuated and began to extinguish the fire.
The fire was quickly brought under control with primary fire damage contained to the rear exterior and living room area of the home.
Total damages to the structure are estimated at $12,000.
There were no injuries reported during this incident and the cause of the fire is currently under investigation by St. Johns County Fire Rescue personnel.
Let us know what you think >>