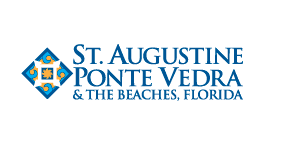 Communications Director Jay Humphreys with the St. Augustine Visitors and Convention Bureau updated Historic City News on this weekend's entertainment events including fishing, art, music and exploration.
Friday, Saturday and Sunday: July 10-12
KINGFISH CHALLENGE
Chase the big ones in this exciting competition that offers cash and prizes for the biggest catch. Registration is limited to 400 boats. Friday is the Junior Kingfish Challenge, Tournament Registration and the Captain's Meeting. Fishing days are Saturday and Sunday. There will also be a fish fry and awards on Sunday. It all begins at the St. Augustine City Marina located at 111 Avenida Menendez. For more information and registration forms, call 904.824.8322 or 904.669.0490
ST AUGUSTINE ART ASSOCIATION "OFF THE WALL"
Take advantage of this opportunity to see and buy popular local artists' works. This fun show features works that have been previously exhibited at the SAAA gallery. Admission is free. The St. Augustine Art Association is located at 22 Marine Street in St. Augustine. The gallery hours are Tuesday to Saturday 12 to 4 p.m. and Sunday 2 to 5 p.m. For more information, please call 904.824.2310
Friday: July 10
SIGHT OF MUSIC ART EXHIBIT
Be among the first to experience this unusual exhibit featuring interpretations of music in two or three dimensional art. This juried exhibit includes the work of 22 artist members of The Cultural Center of Ponte Vedra Beach – including Adrian Pickett Jr.'s Best of Show winner titled "Ray's Reflections". The opening reception is 6:30-8 p.m. at the Cultural Center and features Delta Blues performed by Chris Wilson. Admission is free. The exhibit will be open through August 21. The Cultural Center at Ponte Vedra Beach is located at 50 Executive Way, just off A1A. Gallery hours are 10 a.m.-5 p.m. M-F and 1:30-4:30 p.m. on Saturdays. For more information, call 904.0614.
NIGHT AT THE LIGHTNER MUSEUM
Enjoy a parents' night out this summer while your children spend an educational and entertaining "Night at the Lightner Museum. From 6-11 p.m., children ages 7-12 will experience dinner, games, a treasure hunt, a PG movie, and other interactive adventures at St. Augustine's famed Lightner Museum. Hosted by the Junior Service League of St. Augustine, proceeds will help fund the League's Lightner East Restoration Project. Tickets are $45 per child — $35 per sibling. For more information call 904.302.2444.
IN GARB PUB CRAWL
Get historical and hysterical on St. Augustine's second-Friday of the month In Garb Pub Crawl! Put on your 16th -19th Century finery and amble along to four different pubs while engaging in spirited camaraderie, storytelling, singing and drinking – all for the designated charity of the month. The fun lasts from 7 to 11 p.m. and tickets are $5 for those In Garb and $10 for those in 20th or 21st century duds. Purchase tickets at 6 p.m. at Pirate Portraits N Treasures, 100 St. George Street. All proceeds go to charity. No weapons or swords allowed. For more information, contact Tiger Lee, 858.752.0964
Saturday: July 11
HISTORIC WEAPONS FIRING DEMONSTRATION
Take the National Park Service's ferry to Rattlesnake Island and experience daily military life at Fort Matanzas – the 18th century Spanish fort that guarded the southern approach to St. Augustine. From 10:30 a.m. until 3:30 p.m., authentically-clad re-enactors will demonstrate Spanish muskets and cannons at the fort. Admission is free. Fort Matanzas National Monument is located on A1A at the south end of Anastasia Island approximately 15 miles south of St. Augustine. For more information, call 904.471.0116
COLONIAL COOKING DEMONSTRATIONS AT FORT MOSE
Come learn about how colonial St. Augustinians and residents at Fort Mose prepared and cooked their foods. Costumed park volunteers present a fun and informative demonstration and program from 11 a.m. to noon (weather permitting) in the Chosa (hut) in back of the visitor center. Fort Mose is located at 15 Fort Mose Trail, off US 1 north in St. Augustine. Admission is $3 per vehicle and $1 for individuals who walk in or for bicyclists. For more information, call 904.823.2232
FITNESS FREAK AT RIPLEY'S
Witness amazing physical feats when Eddie "Freak" Nelson appears from noon to 4 p.m. at Ripley's Believe It or Not! Museum in St. Augustine. Nelson, age 69, has been featured twice in internationally-syndicated Ripley's cartoon panels extolling his incredible physical fitness. Admission to Nelson's performances are free of charge and Ripley's will give free admission to the museum to anyone who can do more pull-ups than Nelson – who will compete with a 45-pound weight tied to his waist. For more information, call Ripley's at 904.377.8437.
LIMELIGHT THEATRE – ROUNDING THIRD
Enjoy a sportingly fun production of Richard Dresser's story that puts two fathers – complete opposites – in charge of coaching a little league team. The show takes place at Limelight Theatre, located at 11 Old Mission Rd., St. Augustine. Show times 7:30 p.m. on July 11, 16, 17, 25 & 28, and 2 p.m. on July 12 & 26. Tickets are $20 per person. For more information, call 904.825.1164
Guided bird walk at Fort Mose Historic state park
Walk the boardwalk, see the rookery, and visit the new education building at Fort Mose State Park. Led by a park volunteer, this fun, informative walk is open to the public and to birders of all levels. Please dress for the weather and bring binoculars and a field guide if you have one. Fort Mose is located at 15 Fort Mose Trail, just off US 1 north in St. Augustine. Walks are free, and park entrance is $3 per vehicle and $1 for individuals who walk in or for bicyclists.
The walk is scheduled 8:30 to 10:30 a.m., weather permitting. For more information, call 904.823.2232
Share your thoughts with our readers >>