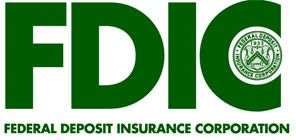 Historic City News has learned that Integrity Bank of Jupiter, Florida was one of five more banks to fail on Friday — pushing the total number of bank failures for the year to 69.
Integrity Bank's deposits were assumed by Stonegate Bank of Fort Lauderdale, however, the five failures still cost about $911.7 million according to a report released by the FDIC on Friday.
Regulators haven't closed banks at anywhere near this blistering pace since the tail end of the savings and loan crisis in 1992, when 120 institutions failed.
Bloomberg Markets estimates that bank failures have eaten as much as $14.4 billion out of the FDIC's deposit fund in 2009.
The biggest casualty of the day was Mutual Bank located in Harvey, Illinois, a suburb of Chicago. The bank's failure cost the FDIC $696 million. The agency entered into an agreement with United Central Bank of Garland, Texas to assume all the deposits of Mutual.
Mutual had its share of enforcement orders prior to its untimely end. In recent months, both the FDIC and the Federal Reserve demanded it increase its capital reserves and deal with its growing loan losses. The Chicago Sun-Times offers this tidbit of local color from a troubled past:
The bank's president, Amrish Mahajan, was a top fundraiser for ex-governor Rod Blagovejich and an original [Mayor Richard M.] Daley appointee to the Chicago Plan Commission. Mahajan's wife, Anita, was indicted in 2007 on charges that she bilked the state for more than $2 million in services that her now-defunct Chicago drug-testing company never performed.
Mutual Bank is the thirteenth bank failure in Illinois in 2009. At about 650, and falling, Illinois has the largest concentration of banks in the nation.
Along with Integrity and Mutual, the roll call of the deceased includes Oklahoma's First State Bank of Altus (deposits assumed by Herring Bank of Amarillo, Texas); Peoples Community Bank of West Chester, Ohio (deposits assumed by First Financial Bank of Hamilton, Ohio); and First BankAmericano of Elizabeth, New Jersey (deposits assumed by Crown Bank of Brick, New Jersey).
Let us know what you think >>