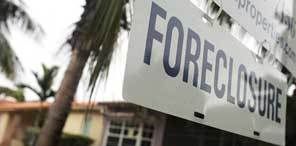 A group of Florida lawyers are trying to get the word out to homeowners that they don't have to simply give up if they are faced with losing their homes.
Several bankruptcy and foreclosure specialists around the state have joined together to form the Florida Foreclosure Defense Bar Association in hopes of providing better access and information to Floridians faced with the prospect of losing their homes.
"There's a large number of lawyers right now who are interested in helping out the waves and waves of people who are being hit by foreclosure," said Michael Wasylik, a partner with Ricardo, Wasylik & Kaniuk and the president of the FFDBA. "And one thing that we've seen is there's only a handful of attorneys doing it on the plaintiff side, but the defense side, it has been really underrepresented."
The judicial system as a whole has been trying to move quickly to deal with the foreclosure crisis, which in addition to leaving many people homeless. is clogging up the court system. From 2006 to 2008, the number of foreclosure cases has jumped 399 percent. In 2006, the total number of foreclosure cases totaled 73,878 and in 2008, it was 368,710.
As a result, the system has backed up and cases that were once quickly disposed of are now taking months, creating headaches for judges, lawyers, landlords and for people who may lose their homes and who aren't very familiar with the legal system.
The Supreme Court has appointed a task force that is set to deliver a final report in August on how to best alleviate the court backlog and help families.
FFDBA members, meanwhile, are starting to hold seminars and participate in legal education training events to help additional lawyers better take on foreclosure cases and get the word out to Floridians. They've also been working with local officials through town hall meetings to reach more people.
"Most people who get hit by foreclosure don't realize they have a right to hire a lawyer, that a lawyer can help," Wasylik.
By KATHLEEN HAUGHNEY
Let us know what you think >>