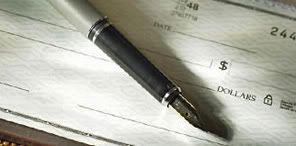 In an announcement received by Historic City News today, Chief Financial Officer Alex Sink has unveiled a new Web site where you can see how much the state is spending and what the taxpayers get in return.
"We're opening up Florida's checkbook for every Floridian to see. It's a one-stop shop where we can promote transparency," Sink said. "It's going to enable you to see exactly how much of your tax dollars are coming in, how much is going out and how much we have left."
"Everyday citizens are much, much more interested in knowing how our education dollars are being spent and what were the priorities and where is the money going," Sink said.
Florida TaxWatch said this sort of transparency and accountability is long overdue.
"Having this kind of detailed financial information on the spending of the taxpayers' hard-earned money is critical to enhancing citizen understanding, civic engagement, and taxpayer value," TaxWatch director Dominic Calabro said. "The checks and balances that ensure good government are for naught if taxpayers are not informed and engaged in the spending of their money."
You can find Florida's e-checkbook at the new website.
Let us know what you think >>