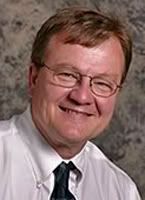 Flagler College reported to Historic City News that Gannett Washington Bureau correspondent Chuck Raasch will be the first speaker of the 2009-2010 Flagler College Forum on Government and Public Policy.
Raasch will speak Sept. 15, at 7 p.m., in the Flagler College Auditorium. His topic will be "Obama 2.0: What's Next?"
Raasch is a national correspondent and columnist for the Gannett Washington Bureau. His column, NEWPOLITICS, appears in Gannett newspapers around the country, as well as on USAToday.com.
A native of South Dakota, he graduated from South Dakota State University. He worked for the Huron (S.D.) Plainsman and Sioux Falls Argus Leader, where he covered Tom Daschle's first campaign for public office and George McGovern's last Senate race.
In 1992, he was chosen as one of five original cover story writers for the newly launched, USA Today. In 1986, he became a correspondent at Gannett News Service, and in 1989, became chief political correspondent. He has reported from 49 states and four continents. In 1989 and 1990, Raasch was a Knight Fellow at Stanford University, where he studied political migration.
Other speakers for the 2009-2010 season include:
Oct. 13 – Lynn Sweet, Washington Bureau Chief, Chicago Sun-Times; Columnist, Politics Daily
Nov. 9 – Susan Page, Washington Bureau Chief, USA Today and Carl Leubsdorf, Columnist, Dallas Morning News
Jan. 21 – Terence Hunt, Political Reporter, Associated Press
Feb. 4 – Robert Rankin, Government & Politics Editor, McClatchy Newspapers
March 23 – Jim Toedtman, Editor, AARP Bulletin
April 6 – Bill Raspberry, Former Columnist, The Washington Post
All forums take place in the Flagler College Auditorium, 14 Granada St., at 7 p.m. Forums are free and open to the public, but seating is on a first-come, first-served basis. Sign language interpreters are provided.
Call (904) 819-6400 for more information.
Let us know what you think >>